GATX Locomotive Group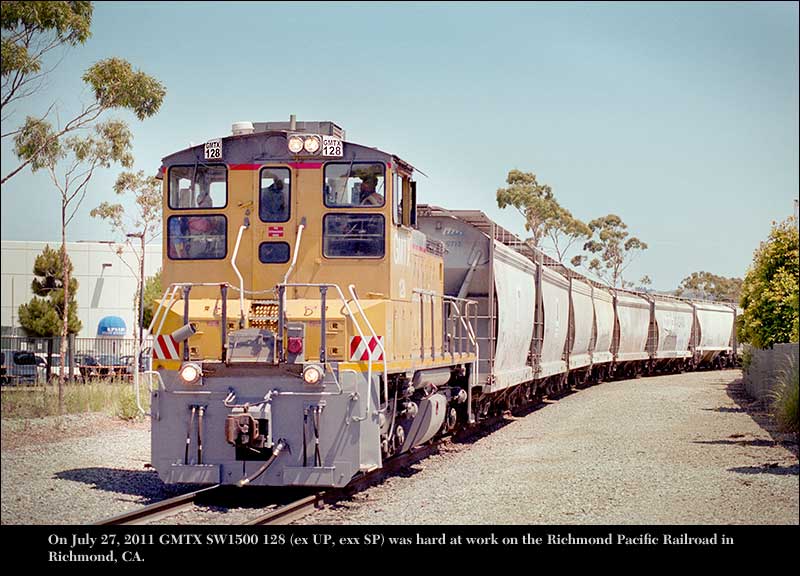 I hope you enjoy these photos as much as I enjoyed taking them.
GATX Locomotive Group
According to their Web site:
GATX Rail Locomotive Group ("GRLG") buys, sells, trades and leases locomotives to a wide variety of railroads and industries. We provide our customers with a unique mix of financial and mechanical services that complement one of the largest locomotive operating lease fleets in North America.
Click on the following links to see pictures related to GATX:
On July 27, 2011 GMTX SW1500 128 (ex UP, exx SP) was hard at work on the Richmond Pacific Railroad in Richmond, CA. Reportedly this crud was built as SP2683 in April 1973, later UPY1228.
Nikon F3, Fuji Reala 100 Neg Film, 45.46.?, Scan 20110729.1
Related Links
Click on the following links to see other posts related to this story:
My collection of many train photos in Flickr
Special Thanks!
To all the great folks who have helped me out with information for these Web pages!