2000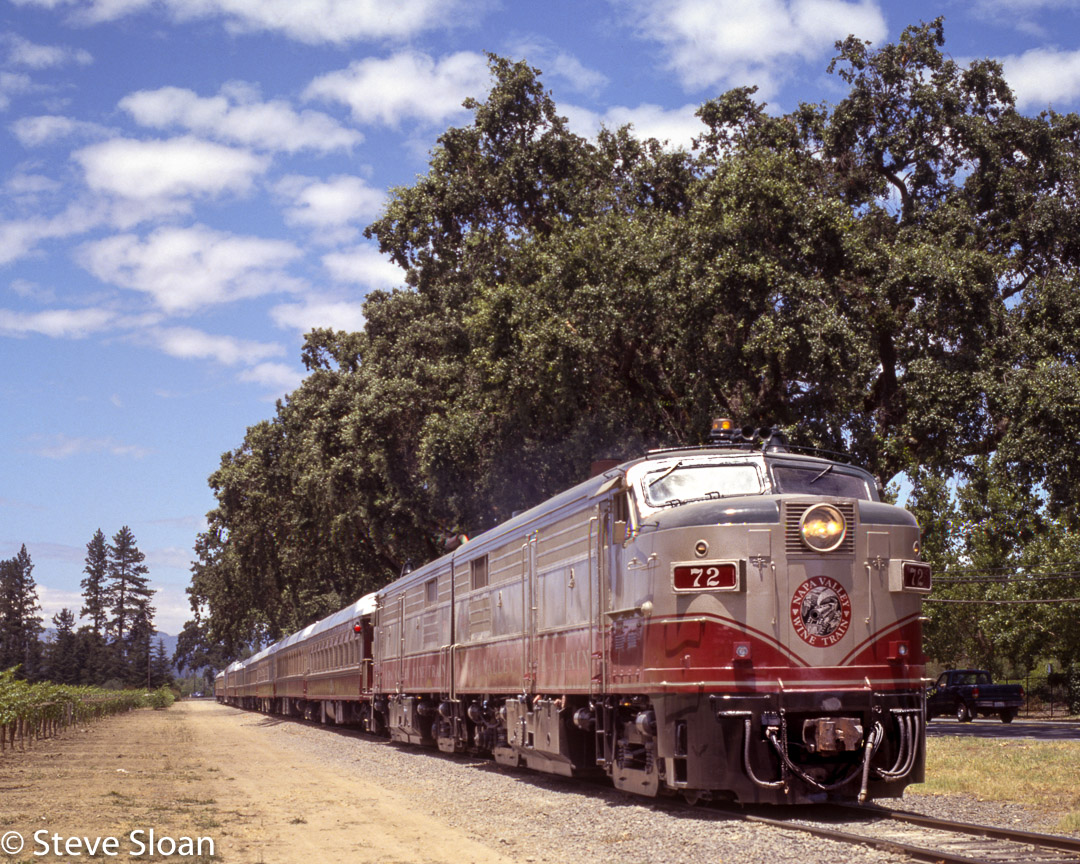 NVRR 72 FPA4 — Napa Valley Railroad (NVRR) MLW FPA4 72 and 70 are pulling the Napa Valley Wine Train past Rutherford Grove Winery in St Helena, CA, on Wednesday, July 5, 2000.
Click on image above to enlarge
Railfan notes from 2000
< Previous Year | List of Years | Next Year >
This year Sue, Ken and I were living in San Jose, CA. Kenneth was in Middle School.
Trip or Day Outings
Outings of a day or less in 2000
I went to the Napa Valley and chased the Wine Train and the FPA4s.
---
Special Thanks
All the great folks who helped me out with information for these Web pages!

This work is licensed under a Creative Commons Attribution-NonCommercial-NoDerivatives 4.0 International License.