2013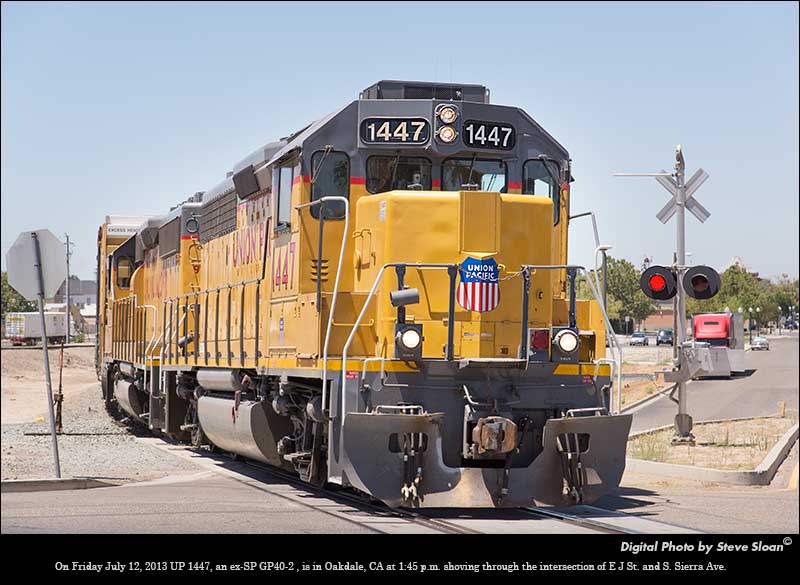 Click on photo to enlarge
Friday, July 12, 2013
< Previous | 2013 | Next >
We passed through Oakdale, CA on the way to a friend's cabin.
Oakdale, CA
E J St. and S. Sierra Ave.
1:45 p.m.
UP 1447 EMD GP40-2

On Friday July 12, 2013 UP 1447, an ex-DRGW GP40-2 (D&RGW 3095 was renumbered to UP 5347 on 12 May 1997; renumbered to UP 1447 on 11 July 2005.), is in Oakdale, CA at 1:45 p.m. shoving through the intersection of East J St. and South Sierra Ave.
Special thanks to Arved Grass for pointing this out.
Nikon D600 Digital Image: 2013071401ph.9
Special Thanks
All the great folks who helped me out with information for these Web pages!