Trains on Twitter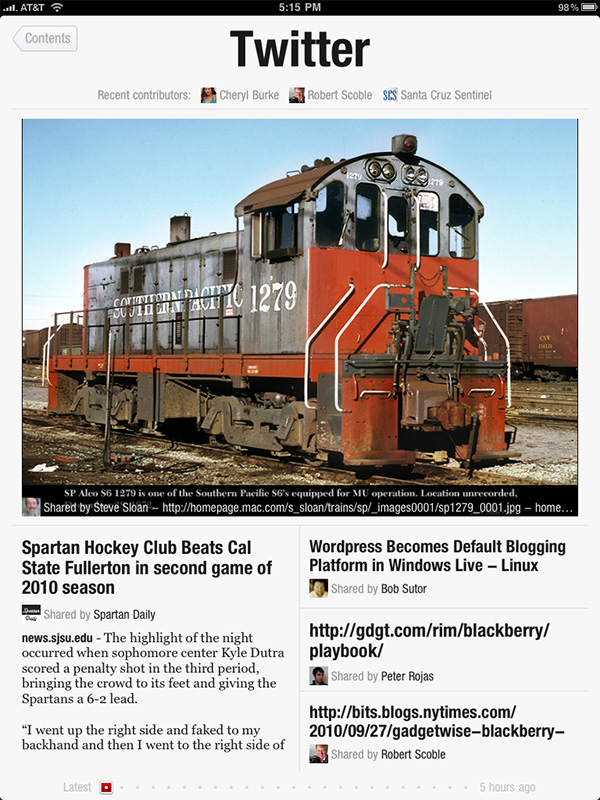 Trains on Twitter
Here's something new school. I have taken an old Twitter feed I was using for a class I was teaching and am now using it as a Train Photo Feed. This enables folks to get to these photos on a wide range of devices from a cell phone to an iPad to a desktop computer. If you have any interest in Trains on Twitter please check it out.
Remember the feed was used for something else before, so you can just ignore the month's old non-train posts there.
It is here:
I am not expecting this to be everybody's cup of tea. For some, creating a Twitter Feed for your train photos might be a way to share your pictures with others. If you have a a twitter Train Feed I would love to hear about it.
Cheers:
~Steve Sloan
Related Photos
Special Thanks!
To all the great folks who helped me out with information for these Web pages!