Amtrak Coast Starlight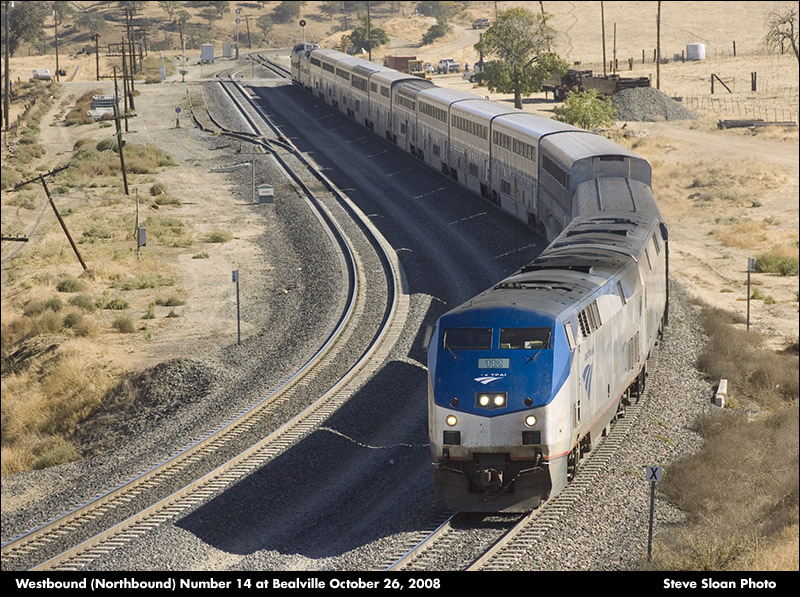 Click on photo to enlarge
I hope you enjoy these photos as much as I enjoyed taking them.
Amtrak Coast Starlight (Trains 11 & 14)
Click on the following links to see pictures related to the Starlight:
AMTK 23 GE P42DC
AM 154 GE P42DC
AM 156 GE P42DC - Heritage Paint
Am 205, GE, P42
AM 507 GE B32-8WH
NS 9834 GE Dash 9-40CW
BNSF 9616 EMD SD70MAC
Related Links
Click on the following links to see other posts related to this story:
Special Thanks!
To all the great folks who have helped me out with information for these Web pages!


This work is licensed under a Creative Commons Attribution-NonCommercial-NoDerivatives 4.0 International License.