East Trip - June 20, 2010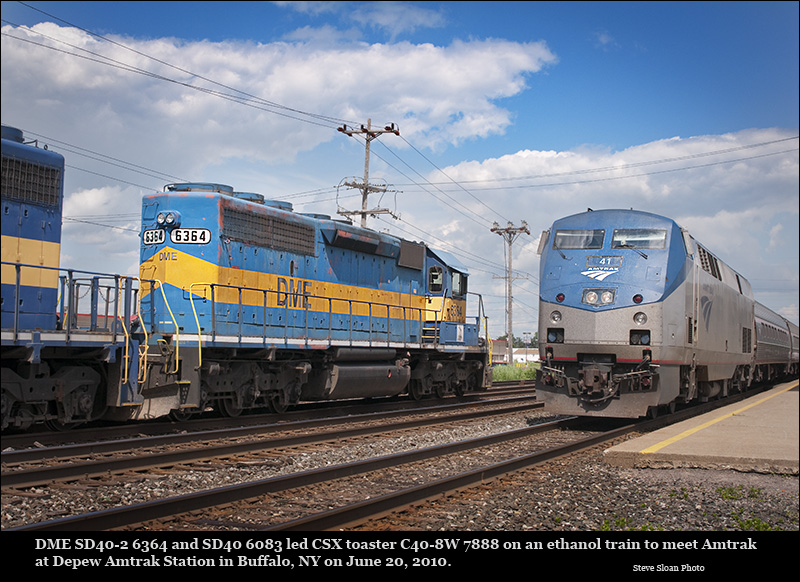 Sunday June 20 I spent a lot of time on the Tifft Street bridge. The volume of trains was huge. Three railroads run under the bridge including the Buffalo and Pittsburg, CSX and NS. I followed an ethanol train back to Depew and finished the afternoon shooting more here. To see more train photos from this day click here.
< Previous Day | Next Day >
June 20, 2010
Related Links
Click on the following links to see other posts related to this story:
Many related photos from this trip

Special Thanks

All the great folks who helped me out with information for these Web pages!