East Trip - June 21, 2010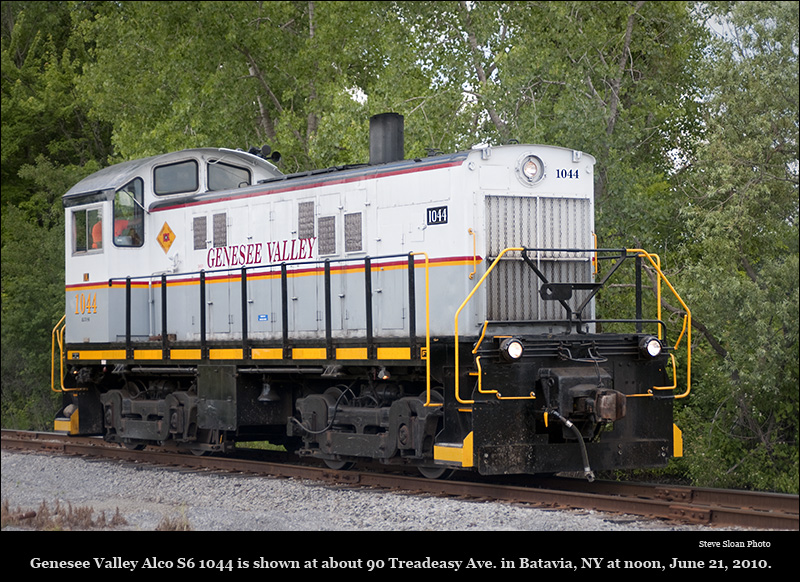 Monday June 21 was kind of a bust in some respects. At least the morning was. I had information that the Falls Road Railroad was running that day, but the information was wrong. I went to Lockport, NY and found the Falls Road Railroad was not running, but the Genesee Valley Transportation in not too nearby Batavia, NY was.
So, I followed the Erie Canal east to Medina, then drove southeast to Batavia, where I got an Genesee Valley Transportation S6 working and some CSX action. Then I followed the CSX to Rochester where I got some action over the Genesee River Falls. These included trains powered by Amtrak and UP power. Then I headed east to be in a good location to get the Ontario Midland on Tuesday.
< Previous Day | Next Day >
June 21, 2010
Related Links
Click on the following links to see other posts related to this story:
Many related photos from this trip

Special Thanks

All the great folks who helped me out with information for these Web pages!