Train Chasing Trips, Stories & People
Trips and other special collections of train photos.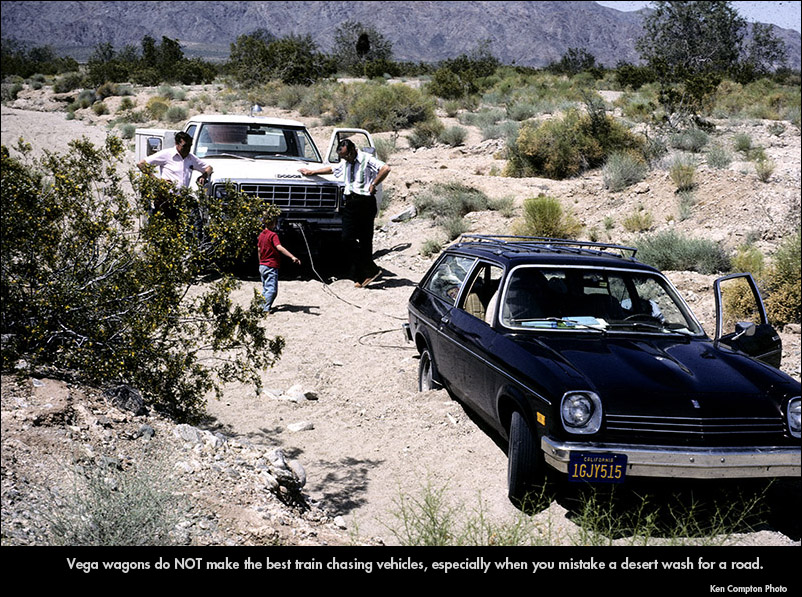 These are collections of photos that seem to go together. They are like stories and could be about people, places or special trips that are nice to group together.
Note: Only a very, very small percentage of the photos at this site are contained in these collections. Click Here to see the Table of Contents for this entire site.
Trips
These photos provide an overview of the trip I made with Ken Compton and his son Zach to Donner Pass to photograph trains on Feb. 13-15, 2010.
These are from my trip to western New York and elsewhere chasing trains and being a tourist. These are a few of the train photos made on that trip.
On Thursday Aug 12, 2010 I went to Sacramento, via Davis for a meeting. On Friday the 13th, after the meeting, I went to a campground in the Sierras to meet my buddy Ken and his son Zach. We spent Saturday the 14th and half of Sunday chasing trains. I returned home that Sunday.
These pages are under construction!
Stories
On Monday, December 28, 2009 the UP ran what is likely the last UP Santa Cruz Local. In January 2010 the Sierra Railroad is going to be leasing and operating the line. December 28, 2009 was a rainy overcast day. That seemed fitting really.
People
My Dad was an SP Engineer.