Logging Roads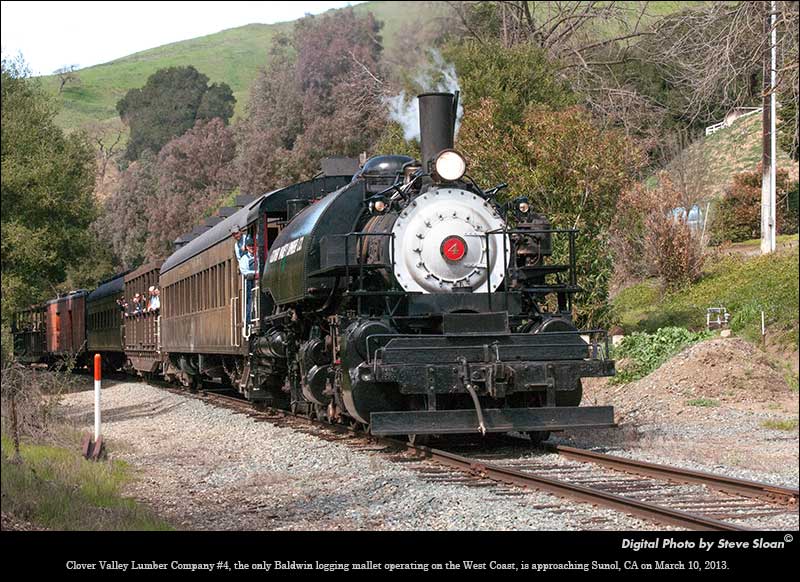 I hope you enjoy these photos as much as I enjoyed taking them.
Clover Valley
Photos
Click on the following links to see pictures related to Clover Valley:
Various images, please click on links below to see specific images:

Clover Valley Lumber Company #4, the only Baldwin logging mallet operating on the West Coast, is approaching Sunol, CA on March 10, 2013.
Nikon D300s Digital Image: 2013031002ph.3
Recommended Links
A Web page maintained by PLA.
Special Thanks
All the great folks who helped me out with information for these Web pages!