Southern Pacific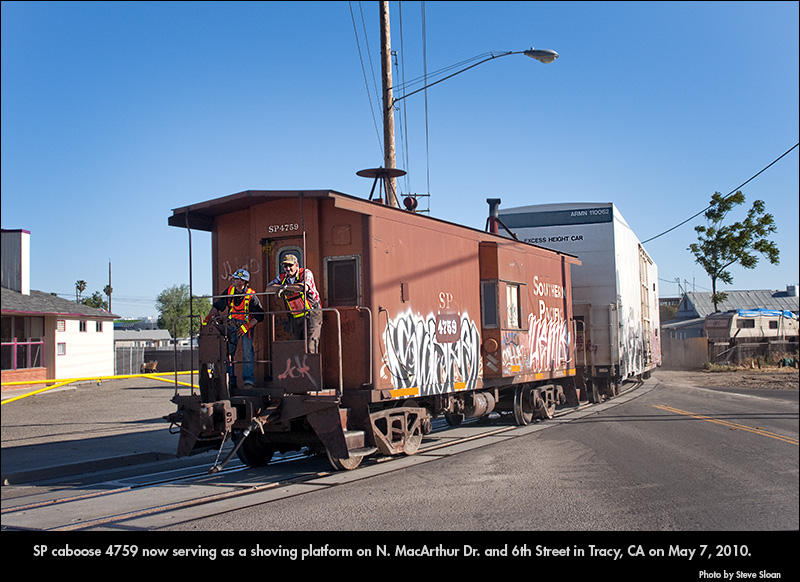 I hope you enjoy these photos as much as I enjoyed taking them. The Southern Pacific railroad will always be my favorite railroad!
SP and its subsidiaries
Click on the following links to see pictures related to rolling stock belonging to the SP:
SP caboose 4759, now merely a shoving platform doing its job on N. MacArthur and 6th Streets in Tracy, CA on May 7, 2010. UP GP40-2 (SP)1450 is shoving on the back with UP GP38-2 813.
According to Evan Werkema, "UP's Tracy switcher coming off the spur that used to serve Holly Sugar (the spur still has a few customers south of 205). UP's switcher serves most of the remaining rail-served industries in the Tracy area, including customers on the remaining stub of the SP main line toward Altamont Pass and on spurs off the ex-WP main at Carbona and behind the Tracy ACE station. So far as I know, the first customer Cal Northern serves is south of Lyoth."
Special Thanks!
To all the great folks who helped me out with information for these Web pages!