1993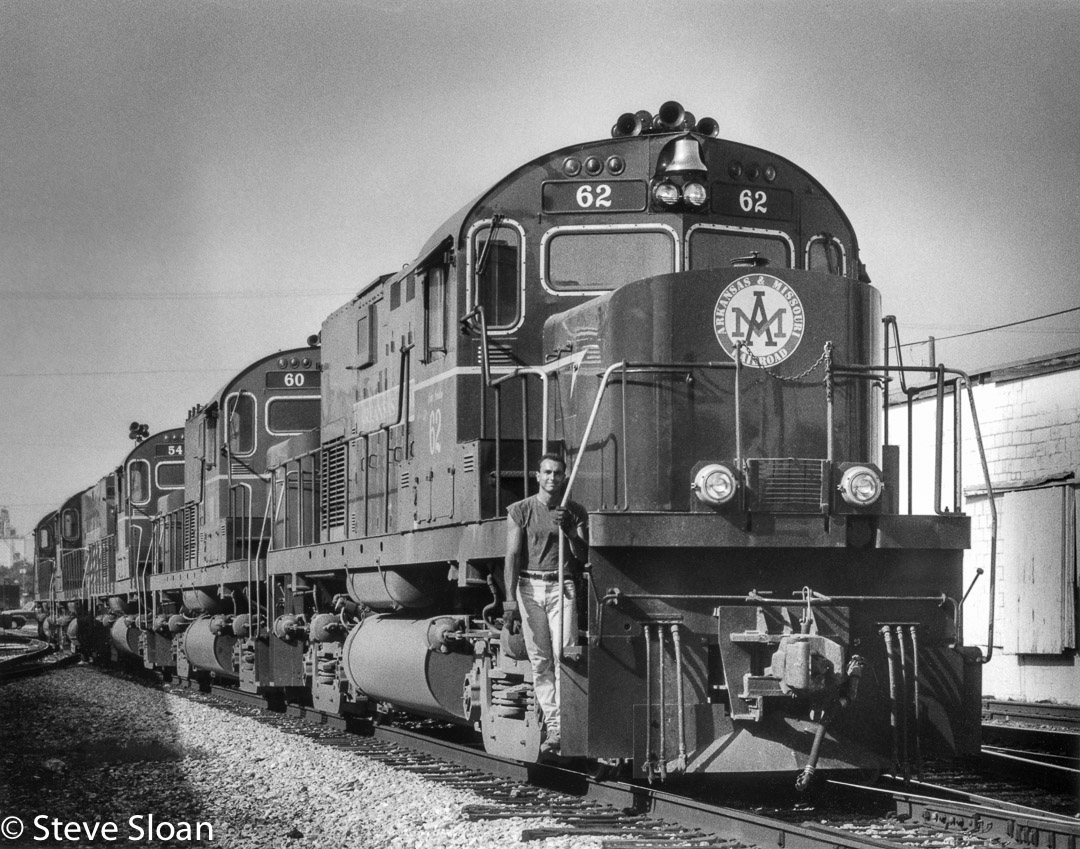 Arkansas & Missouri C420 62 leads a set of five ALCo C420s on Friday, July 23, 1993 in Springdale, Arkansas.
Click on photo to enlarge
Railfan notes from 1993
< Previous Year | List of Years | Next Year >
Days and Trips in 1993
Mojave, CA
Photos taken, or thought to be taken, in Mojave on this day in 1993.
Big Road Trip
In the Summer of 1993 my three sons and I did a road trip to Powder River Basin, Kansas, Arkansas, Texas and return.
July 1993

Friday, July 23, 1993
---
Related Links
---
Special Thanks
All the great folks who helped me out with information for these Web pages!

This work is licensed under a Creative Commons Attribution-NonCommercial-NoDerivatives 4.0 International License.