1996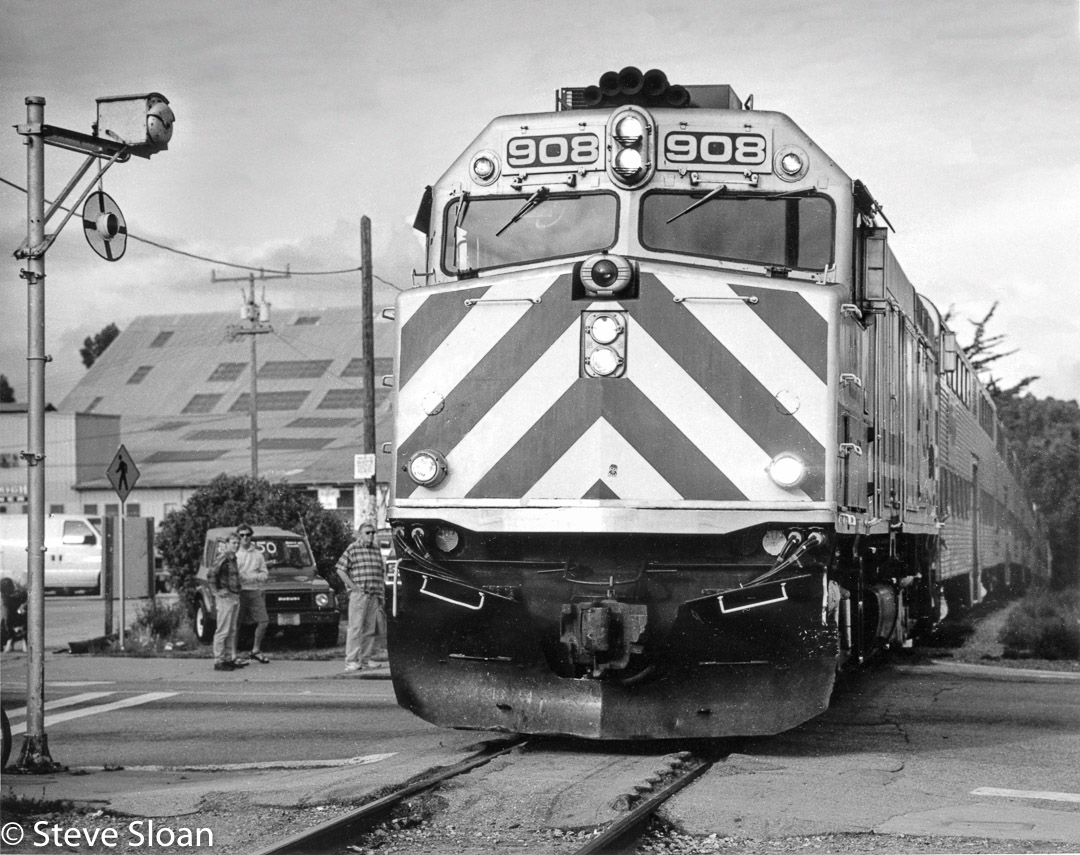 On Saturday, May 18, 1996 Caltrain 908 leads the Suntan Special across Seabright Avenue near the intersection with Murray St., in Santa Cruz, CA. It was still the SP then.
Click on image above to enlarge
Railfan notes from 1996
< Previous Year | List of Years | Next Year >
This was the year I married Susie and sold my house in Patterson. Susie and I and the kids moved into our rental in San Jose this year.
Day Trips
Various day or less trips and outings.
On this day I chased the Suntan Special to Santa Cruz, CA.
A trip including Napa Junction.
Special Thanks
All the great folks who helped me out with information for these Web pages!

This work is licensed under a Creative Commons Attribution-NonCommercial-NoDerivatives 4.0 International License.