1995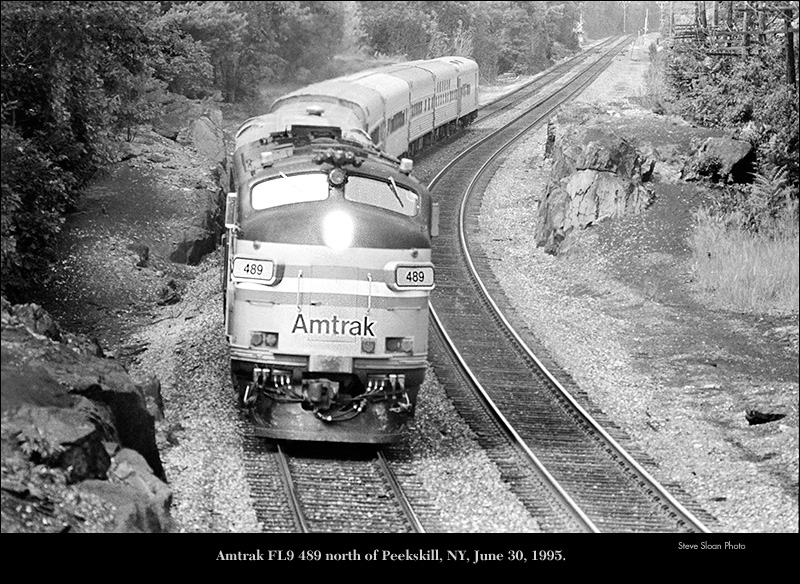 Railfan notes from 1995
< Previous Year | List of Years | Next Year >
Some of my first east coast railfanning happened this year. This was the year after I married Susie and Susie and I and the kids moved into our new home this year.
Trip to Tehachapi
June 4, 1995
In early June of 1995 Susie and I chased trains over Tehachapi Pass.
A day in the Tehachapi Mountains. We were in Caliente, Mojave and Bealville.
---
Trip to New York
June 22, 1995 to July 7, 1995
In June of 1995 Susie, Ken and I went to the east coast and I chased trains a few times
On Tuesday, June 27, 1995, Sue, Ken and I went to the town Sue grew up in, Rye, NY.
On Tuesday, June 28, 1995, Sue, Ken, Colleen and I went to Manhattan in New York City. Among the things we did this day was to go to the top of the twin towers of the World Trade Center.
On this day I went to visit my friend Jeanette via Stamford, CT. I saw FL9 and AEM7 locomotive pulled trains.
A day in the Hudson River Region of New York State, chasing FL9s and TurboTrains.
---
Trip or Day Outings
Day or less trips.
Chased SP 2472 between San Jose and San Francisco with Jon Porter.
Special Thanks
All the great folks who helped me out with information for these Web pages!

This work is licensed under a Creative Commons Attribution-NonCommercial-NoDerivatives 4.0 International License.