2015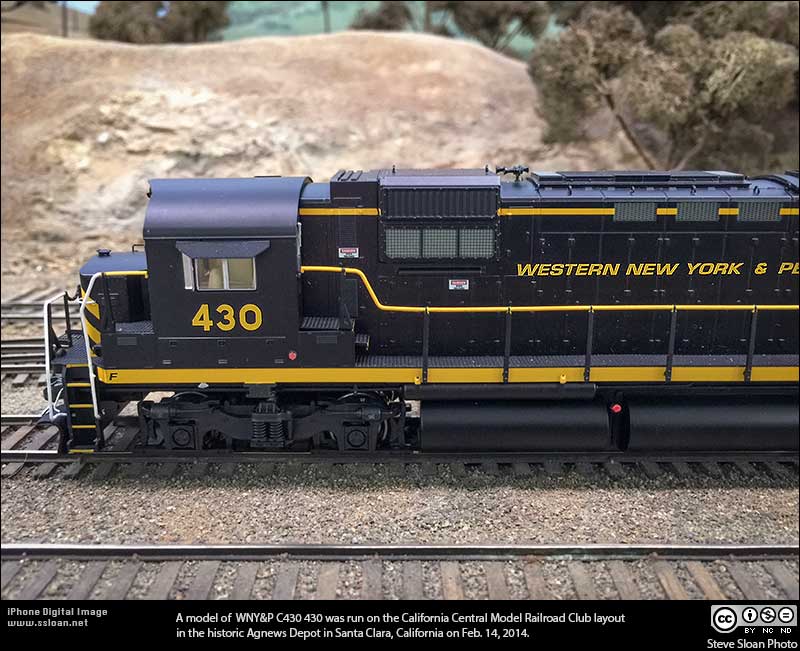 Click on photo to enlarge
Saturday Feb. 14, 2015
< Previous | 2015 | Next >
Susie and I do not celebrate Valentines, instead celebrating our own holiday four days later. So on Valentine's Day 2014 I was at our train club running trains!
San Jose, CA
Santa Clara
Agnews Station
WNYP 430 Alco C430
WNY&P 430 model on CCMRC

A Bowser model of LAL subsidiary WNY&P C430 430 was run on the California Central Model Railroad Club layout in the historic Agnews Depot in Santa Clara, California on Feb. 14, 2015.
---
Related Media Assets
Digital Images Folder - 2015021506ph
Black and White Negatives - In camera, Nikon F5, FP5+
---
Special Thanks
All the great folks who helped me out with information for these Web pages!


This work is licensed under a Creative Commons Attribution-NonCommercial-NoDerivatives 4.0 International License.