2023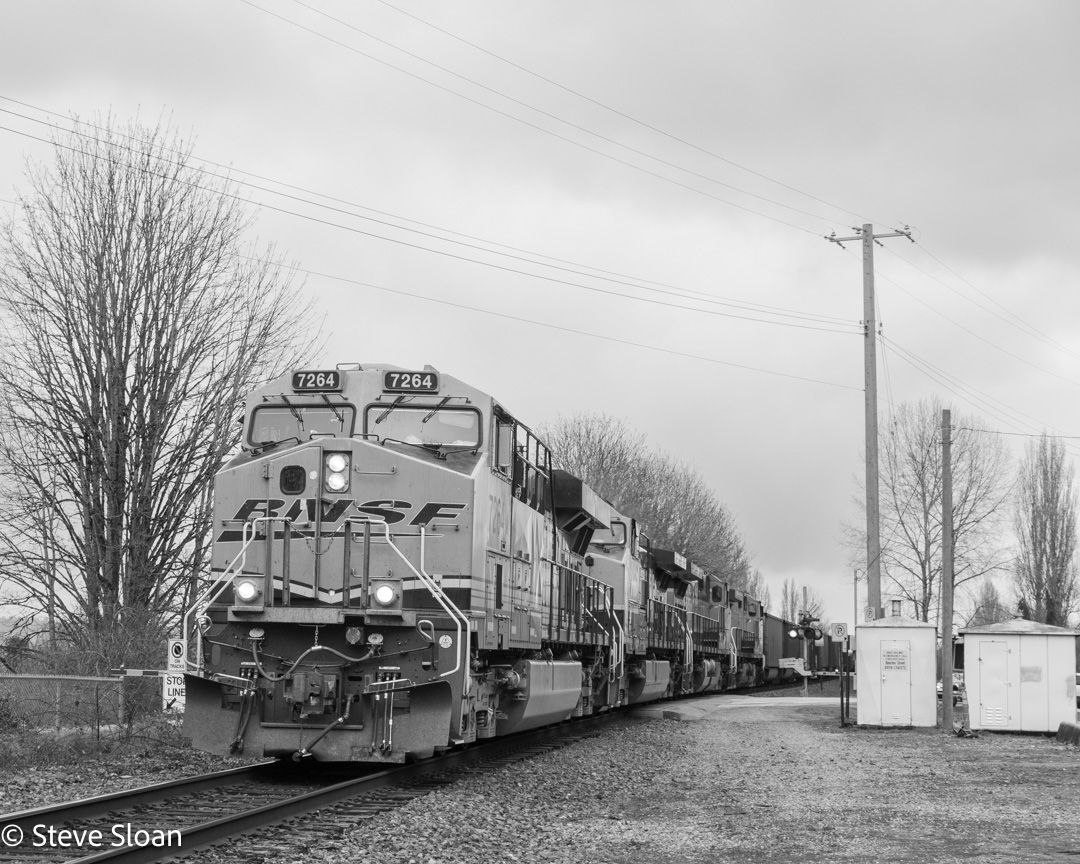 On Tuesday, March 21, 2023, a southbound BNSF 4+1 grain train has BNSF 7264, 1105, 1039, 4729 + 5986 crossing Crescent Rd., near Crescent Beach, Surrey, British Columbia, Canada
Click on image above to enlarge
Tuesday, March 21, 2023
A day of my trip to Winterail 2023. This is our first day in British Columbia, Canada. We saw Ruchi and family this day.
< Previous | 2023 | Next >
Washington
BNSF 7264, GE ES44DC
BNSF Grain Train in Surrey, BC

On Tuesday, March 21, 2023, a southbound BNSF Railway (BNSF) 4+1 grain train has BNSF 7264, 1105, 1039, 4729 + 5986 crossing Crescent Rd., near Crescent Beach, Surrey, British Columbia, Canada.
---
Related Assets
Trip Notes: 2022.8.22.1.40-Journal
Analog
Digital

2023.3.27.1.0-ph, Nikon D500, Lens Nikon 18~140mm f3.5-5.6 DX lens
iPhone 13 Max,
---
Notes from Day
---
Related Links
---
Social Media Links
---
NOTE: If anything is my "life's work" it's my train photos. — If you scan an analog photo of mine, or if you share a digital photo I took that does not have my photo credit, add something like "Photo by Steve Sloan" directly onto the image. It's not enough to say "Photo by Steve Sloan" in the text caption. People download photos off the Internet/Social Media platform and whatever is in the text does not stick to the photo. Then, they get reshared and that data is lost. I deserve credit for my work.
You may not use my photos for profit and/or as part of, or to sell, a product or service without my consent.
---
Special Thanks
All the great folks who helped me out with information for these Web pages!