Amtrak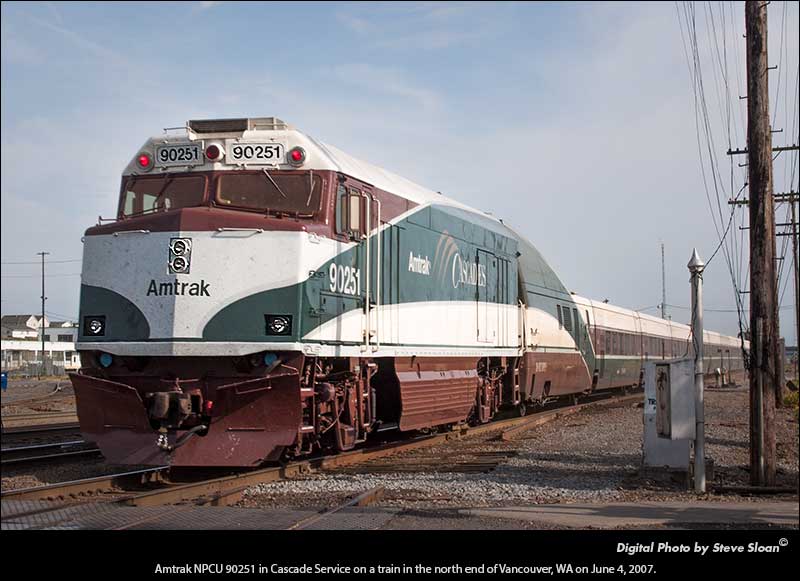 Click on photo to enlarge
I hope you enjoy these photos as much as I enjoyed taking them.
Amtrak Cab Cars
Click on the following links to see pictures related to Amtrak:
Amtrak NPCU 90251
Reportedly (sources) Amtrak 90251 rebuilt EMD non-power control unit (NPCU) built as AMTK 251 (F40PHR) serial number 777001-22, order number 777001 frame number 777001-22 built October 1977.
AM 90251 on a Cascade

Amtrak NPCU 90251 in Cascade Service in the north end of Vancouver, WA on June 4, 2007.

Photo of AM 90251
Nikon D2Hs Digital Image: 2007060401ph.36
Related Links
Click on the following links to see other posts related to this story:
My collection of many train photos in Flickr
Special Thanks!
To all the great folks who have helped me out with information for these Web pages!