1973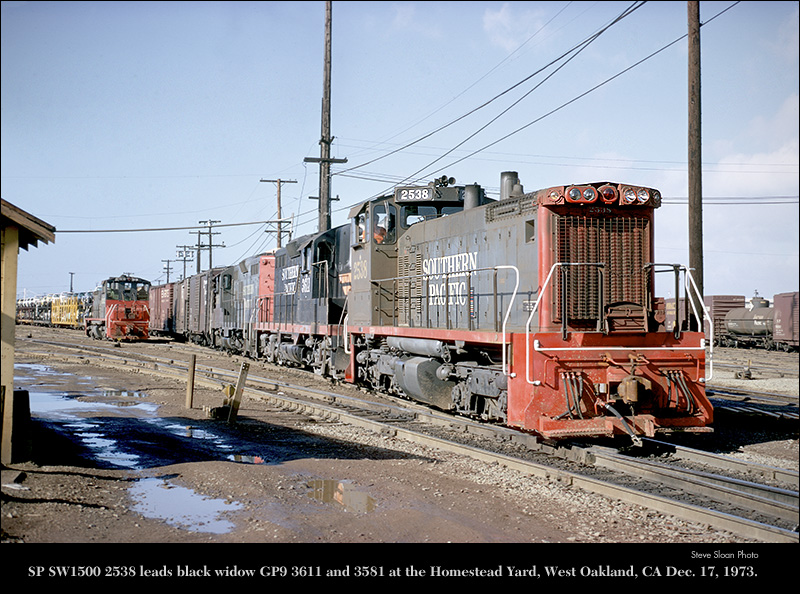 Click on image to enlarge
Monday, December 17, 1973
< Previous | 1973 | Next >
Photos taken on a day trip before Christmas 1973.
Oakland, CA
West Oakland
Homestead Yard
SP 2538 EMD SW1500, SW 2485 EMD SW1500, SP Class ES415-3
SP 2538 leading a freight

Southern Pacific SW1500 2538 leads black widow GP9 3611 and 3581 at the Homestead Yard, West Oakland, CA Dec. 17, 1973.

Photo of SP 2538
Analog Image, Kodachrome Slide 5.467, Scan 2010101501.28
Special Thanks
All the great folks who helped me out with information for these Web pages!