1975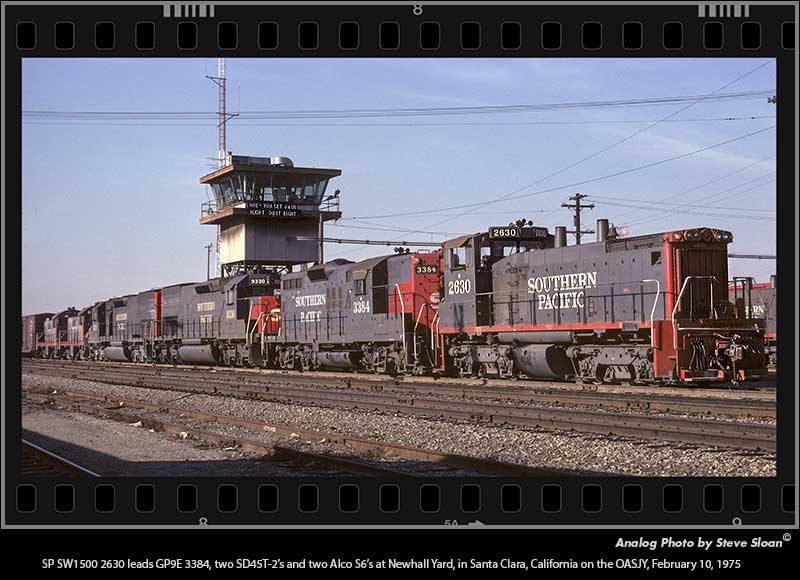 February 10, 1975, Monday
< Previous | 1975 | Next >
On this day I was in San Jose, CA.
San Jose Area
Newhall Yard, Santa Clara
SP 2630 EMD SW1500
Model: EMD SW1500 Built As: SP 2630 Serial Number: 4608-40 Order No: 4608 Frame Number: 4608-40 Built: 5/1972 Became: CEFX 2630
Motley 2630 led OASJY in Newhall Yard

Southern Pacific SW1500 2630 leads a motley assortment of SP motive power including GP9E 3384, two SD45T-2's and two Alco S6's at Newhall Yard in Santa Clara, California. According to WAF on Trainorders this is the OASJY, February 10, 1975

Photo of OASJY
Kodachrome Slide 5.496: Scan 2008021102.2
Special Thanks
All the great folks who helped me out with information for these Web pages!

This work is licensed under a Creative Commons Attribution-NonCommercial-NoDerivatives 4.0 International License.