1975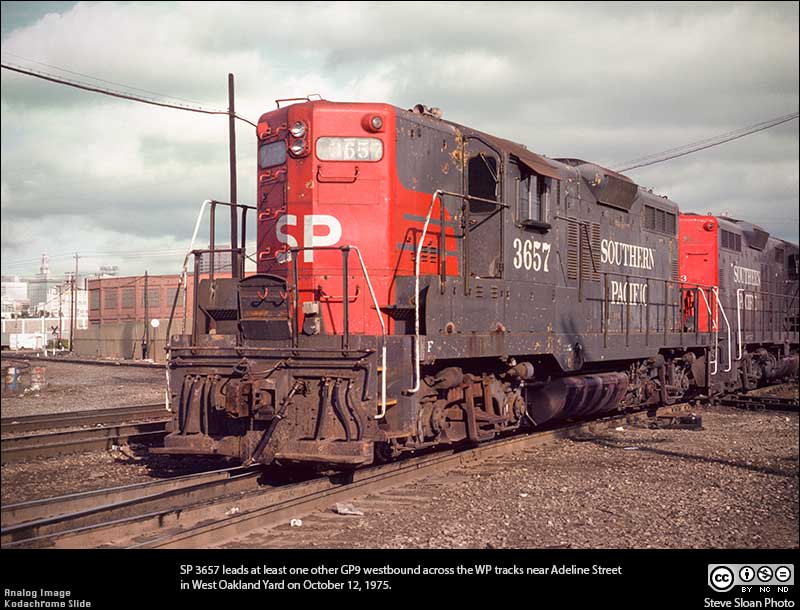 Click on image to enlarge
Railfan notes from 1975
< Previous Year | List of Years | Next Year >
Click on links below to see photos from 1975
Day Outings
---
A trip South
---
Day Outings
---
Trip to Donner
I was courting Candy then and I would comine trips to visit her with trips to Donner.
---
Trip to Cajon Pass
This is a trip my soon to be first wife Candy and I made to southern California, less than a month before we married.
---
Day Outings
---
Trip to Southern California that never happened
This trip was recorded in my notes but I think it was mislabled 1975 and really happened the year before.
---
Day Outings
Trips of a day or less
---
Unknown Dates, 1975 - Date Uncertain, By Location
---
Special Thanks
All the great folks who helped me out with information for these Web pages!

This work is licensed under a Creative Commons Attribution-NonCommercial-NoDerivatives 4.0 International License.