1976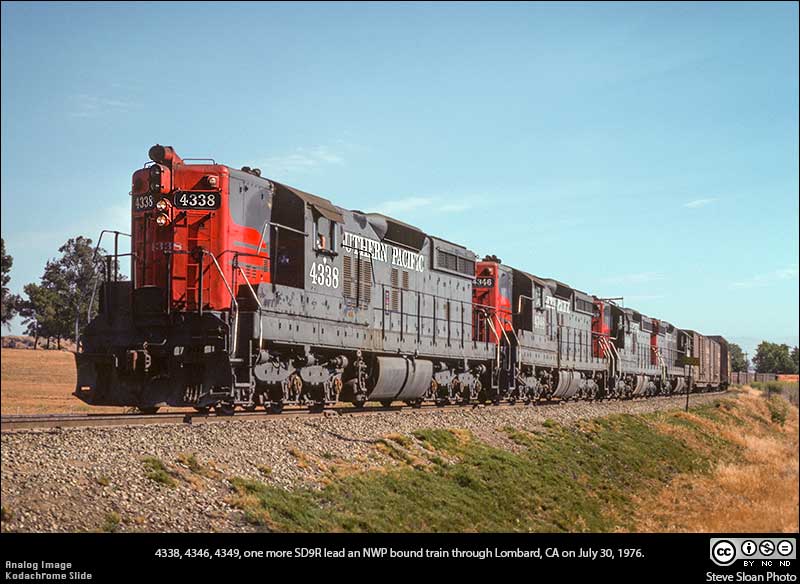 Click on photo to enlarge
Friday - July 30, 1976
< Previous | 1976 | Next >
Photos taken, or thought to be taken, in Southern California on this Saturday in 1976.
SP's Schellville Branch
Lombard, CA
SP 4338 EMD SD9R, SP Class EF618E-1
SP 4338 in Lombard

Southern Pacific 4338, 4346, 4349, and one more SD9R lead an NWP bound train through Lombard, CA on July 30, 1976.
Special Thanks
All the great folks who helped me out with information for these Web pages!

This work is licensed under a Creative Commons Attribution-NonCommercial-NoDerivatives 4.0 International License.