1976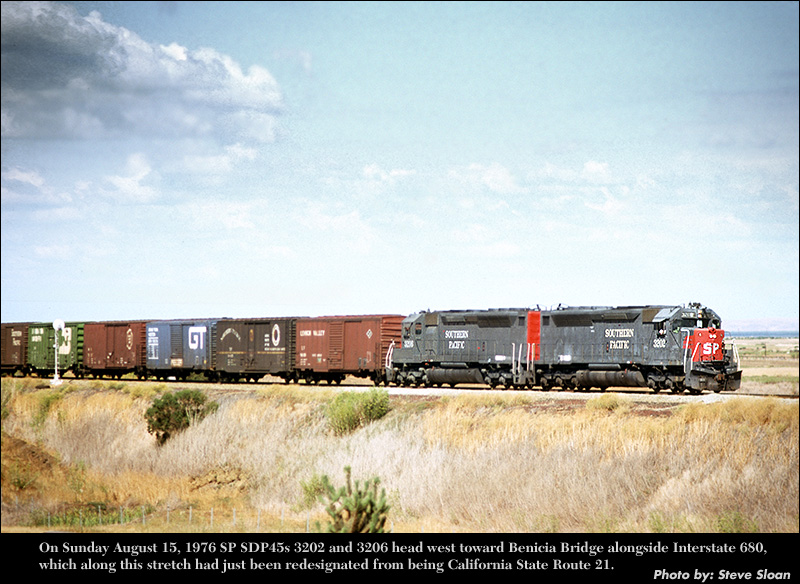 Click on photo to enlarge
Sunday - August 15, 1976
< Previous | 1976 | Next >
Photos taken, or thought to be taken, in Benicia on this day in 1976. This day was my father's birthday.
Benicia, CA
Bridge Approach
Westbound
SP 3202 EMD SDP-45, SP Class EP636-1
SP 3202

On Sunday August 15, 1976 Southern Pacific SDP45s 3202 and 3206 head west toward Benicia Bridge alongside Interstate 680, which at this date, along this stretch, had just been redesignated from being California State Route 21. According to WAF this is the RVSFY/RVWJY.
Special Thanks
All the great folks who helped me out with information for these Web pages!

This work is licensed under a Creative Commons Attribution-NonCommercial-NoDerivatives 4.0 International License.