1976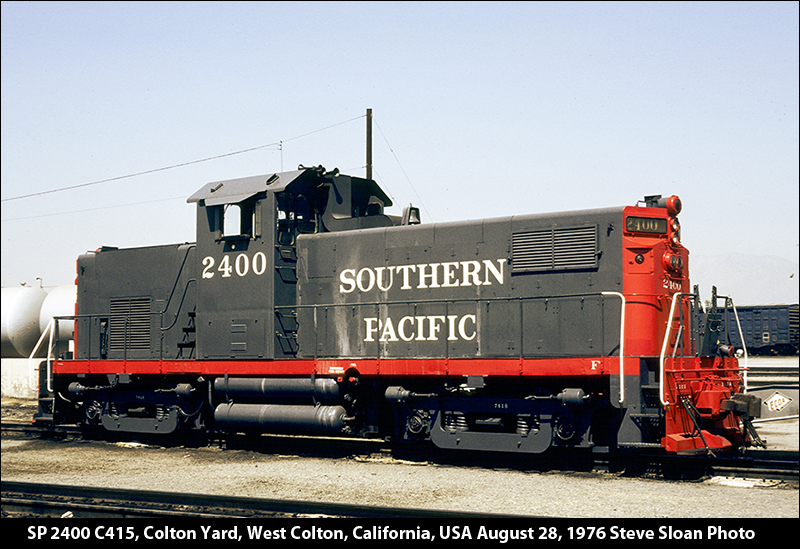 Click on photo to enlarge
Saturday - August 28, 1976
< Previous | 1976 | Next >
Photos taken, or thought to be taken, in Southern California on this Saturday in 1976.
Southern CA
Colton, CA
SP West Colton Yard
SP 2400 ALCo C415, SP Class AS415-1
SP 2400 in Colton

Southern Pacific Alco C415 2400 in West Colton Yard, Colton, California on August 28, 1976
Los Angeles, CA
SP Taylor Yard
SP 2958 ALCo RSD12, SP Class AS618-1
SP 2958 being worked on

Southern Pacific RSD12 2958 is being worked on at the Taylor Roundhouse in Los Angeles, CA on Aug. 28, 1976.

Photo of SP 2958
Analog Image, Kodachrome Slide 5.573, Scan 2010111001.3
Special Thanks
All the great folks who helped me out with information for these Web pages!

This work is licensed under a Creative Commons Attribution-NonCommercial-NoDerivatives 4.0 International License.