1976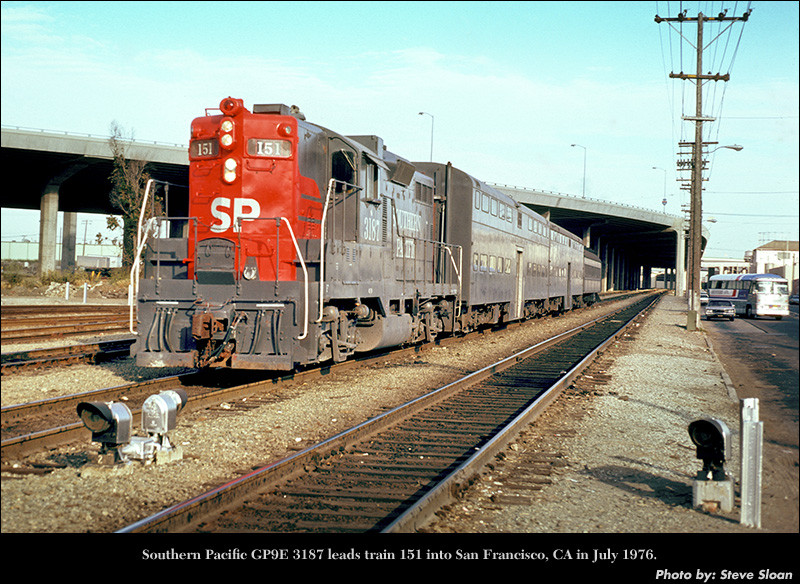 Click on photo to enlarge
Unknown Date in 1976, by location
< Previous | 1976 | Next >
Photos taken, or thought to be taken, in 1976. Specific Date Unknown.
Oakland, CA
West Oakland
Desert Yard
SP 3783 EMD GP9R, SP Class EF418E-3
West Oakland Yard
SP 3826 EMD GP9R, SP Class EF-418E-4
---
San Francisco Area
San Francisco, CA
7th and Townsend
SP 3187 EMD GP9E, SP Class EP418E-1
---
Tracy Stockton Area
Tracy, CA
SP Yard
SP 1408 EMD SD7
SP 3335 EMD GP9R, SP Class EF418E-2
---
Sacramento/Roseville Area
Placerville Branch
SP 3412 EMD GP9R, SP Class EF418E-2
Roseville
SP 4333 EMD SD9R, SP Class EF618E-1
---
Related Links
---
Special Thanks
All the great folks who helped me out with information for these Web pages!

This work is licensed under a Creative Commons Attribution-NonCommercial-NoDerivatives 4.0 International License.