1980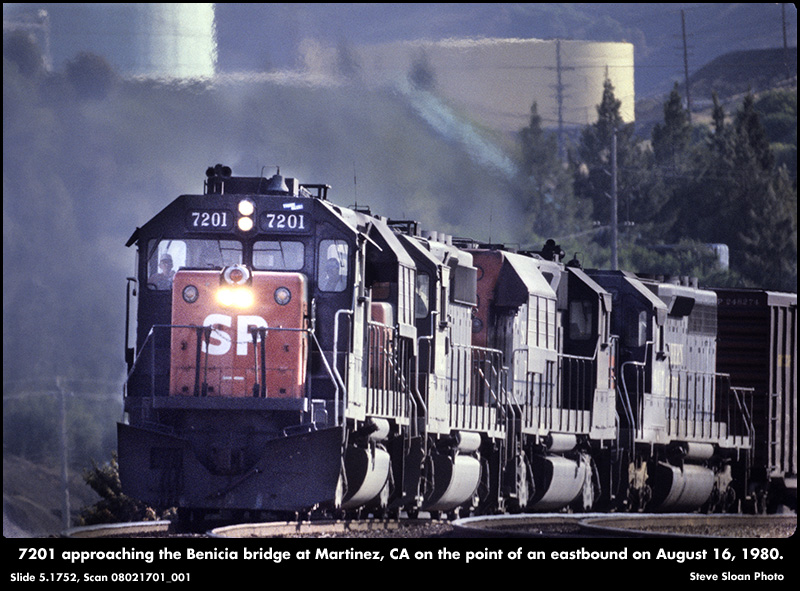 Click on photo to enlarge
Saturday - August 16, 1980
< Previous | 1980 | Next >
Apparently I was in the area. We were living in San Jose at this time.
Cal P Main Line
Martinez, CA
SP Bridge Approach
SP 7201 EMD GP40X, SP Class EF435-1
SP 7201 at Martinez, CA

Southern Pacific 7201, a GP40X, leads the OARVV at Martinez, CA on August 16, 1980. The power returned the next evening on the RVWJR to Watsonville Jct. On the 18th, that set left WJ on the WJLAY for LA town. By the 19th, the GP40Xs were back on the LAOAC out of LA.
Photo Location Map, Near 32 Bridgehead Rd, Martinez, Contra Costa, California
Special Thanks
All the great folks who helped me out with information for these Web pages!

This work is licensed under a Creative Commons Attribution-NonCommercial-NoDerivatives 4.0 International License.