1980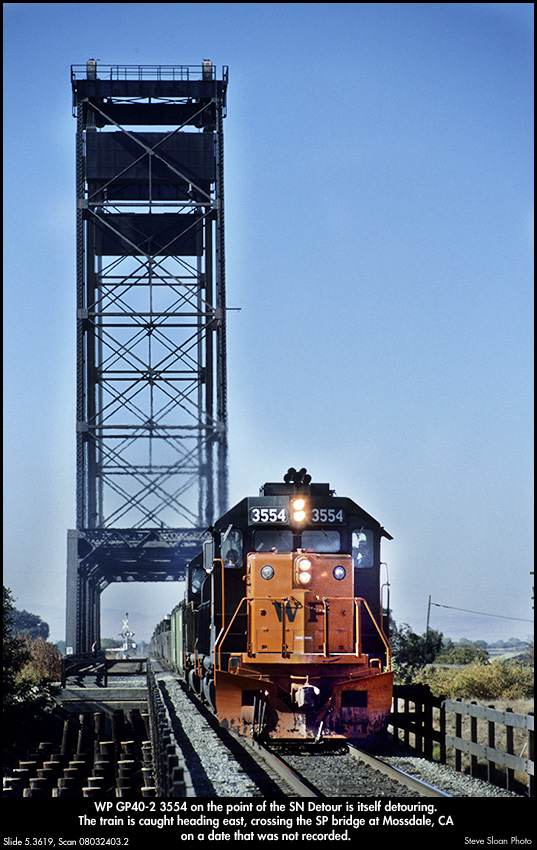 Click on photo to enlarge
Various date taken in 1980
< Previous | 1980 | Next >
Various photos, taken in and/or around 1980. Precise date not known.
Tracy, CA
Mossdale Bridge
East End
WP 3554 EMD GP40-2
WP 3554 EMD GP40-2

Western Pacific GP40-2 3554 on the point of the SN Detour is itself detouring. The train is caught heading east, crossing the SP bridge at Mossdale, CA on a date that was not recorded. The Detour detour was probably due to the October 1980 washout on the Santa Fe in the delta near Trull that swallowed a train. Cab 453 is on the rear of this train.
Special Thanks
All the great folks who helped me out with information for these Web pages!

This work is licensed under a Creative Commons Attribution-NonCommercial-NoDerivatives 4.0 International License.