1988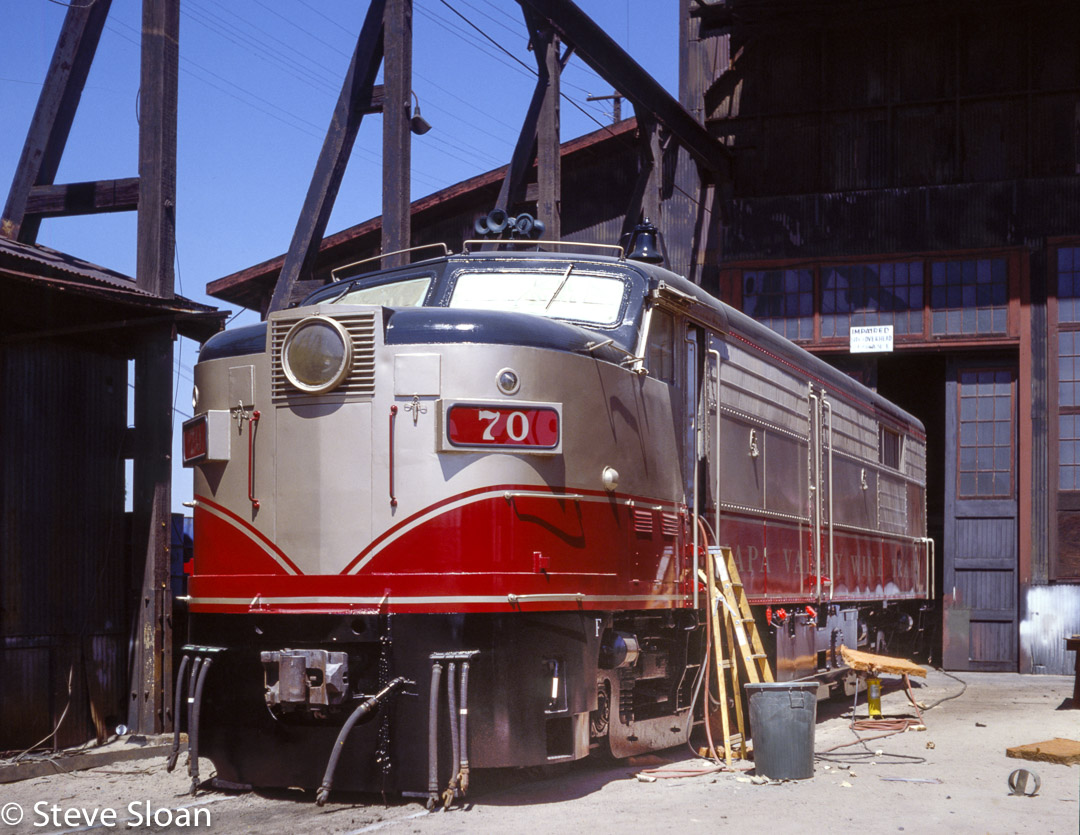 Napa Valley Railroad (NVRR) MLW FPA4 70 is resting in the Sacramento Shops on an unrecorded date in 1988.
Click on image above to enlarge
Railfan notes from 1988
< Previous Year | List of Years | Next Year >
This year Candy and I were living in Patterson, CA. Kenneth was a baby and the older boys were in public school.
1988 Date Unknown
Photos taken in or about 1988 by Location
Locations include Portola, CA
---
Special Thanks
All the great folks who helped me out with information for these Web pages!

This work is licensed under a Creative Commons Attribution-NonCommercial-NoDerivatives 4.0 International License.