1989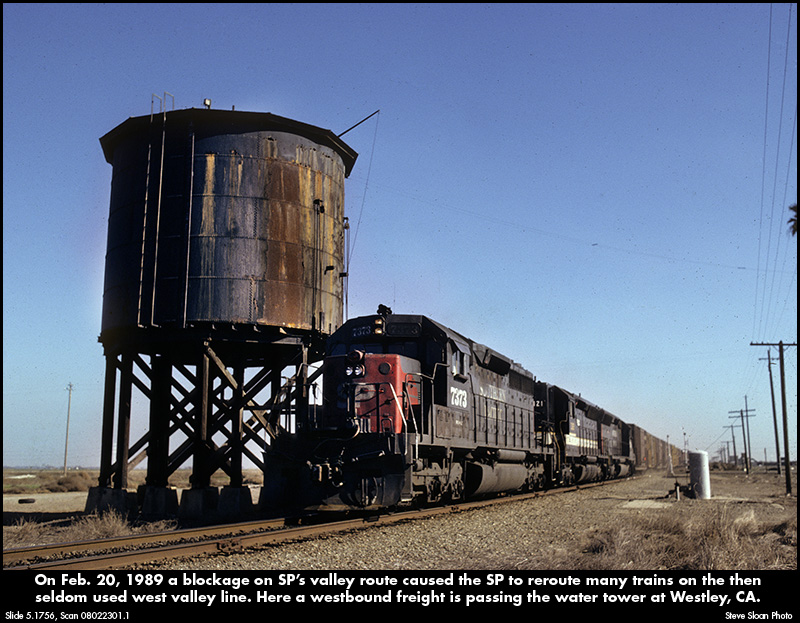 Railfan notes from 1989
< Previous Year | List of Years | Next Year >
Various trips and photos from 1989. In this year Candy, the boys and I were living in Patterson, CA and I was commuting to and from San José, 180 miles a day.
Day Outings
Single day or less outings in 1989.
Oakdale - Photos from a trip to Oakdale, CA.
SD44 SP 7399 in Stockton.
Westside Line - On Feb. 20, 1989 due a blockage on Southern Pacific's valley route, caused by the 7502 derailment the Southern Pacific rerouted many trains from the valley line to the then seldom used westside line.
Stockton - Photos from a trip to Stockton.
Westside Line - SP geeps 2873 (Kodachrome) and 3779 on the Westside Hauler.
Trip to Tehachapi
May 14-15, 1989
BAK/TF
BAK/TF
Date Unknown
Photos by location taken in or about 1989
---
Related Links
---
Special Thanks
All the great folks who helped me out with information for these Web pages!

This work is licensed under a Creative Commons Attribution-NonCommercial-NoDerivatives 4.0 International License.