1989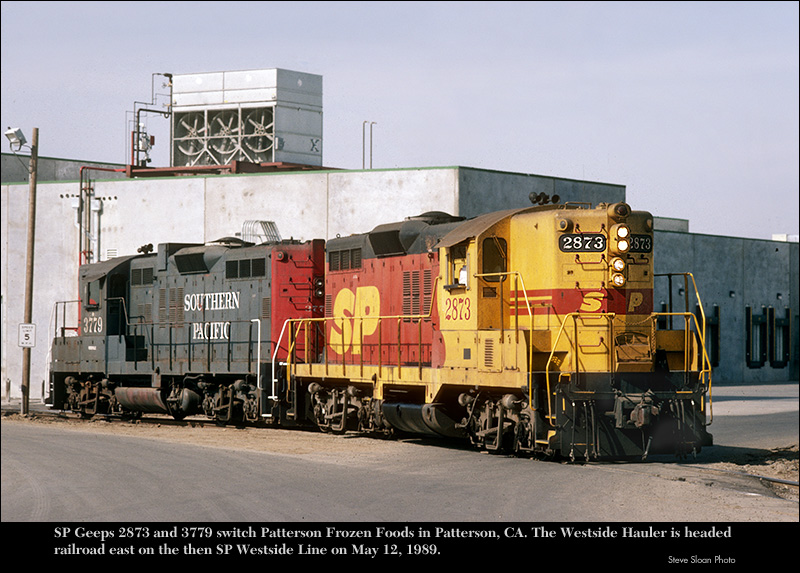 Click on image to enlarge
Friday, May 12, 1989
< Previous | 1989 | Next >
Geeps 2873 and 3779 on the Westside Hauler.
Westside Line
Patterson, CA
Patterson Frozen Foods
SP 2873 EMD GP9
SP 2873 in Patterson

Southern Pacific Geeps 2873 and 3779 switch Patterson Frozen Foods in Patterson, CA. The Westside Hauler is headed railroad east on the then SP Westside Line on May 12, 1989.

Photo of SP 2873
Kodachrome Slide 890105, Scan 2010091301.5
Special Thanks
All the great folks who helped me out with information for these Web pages!