2004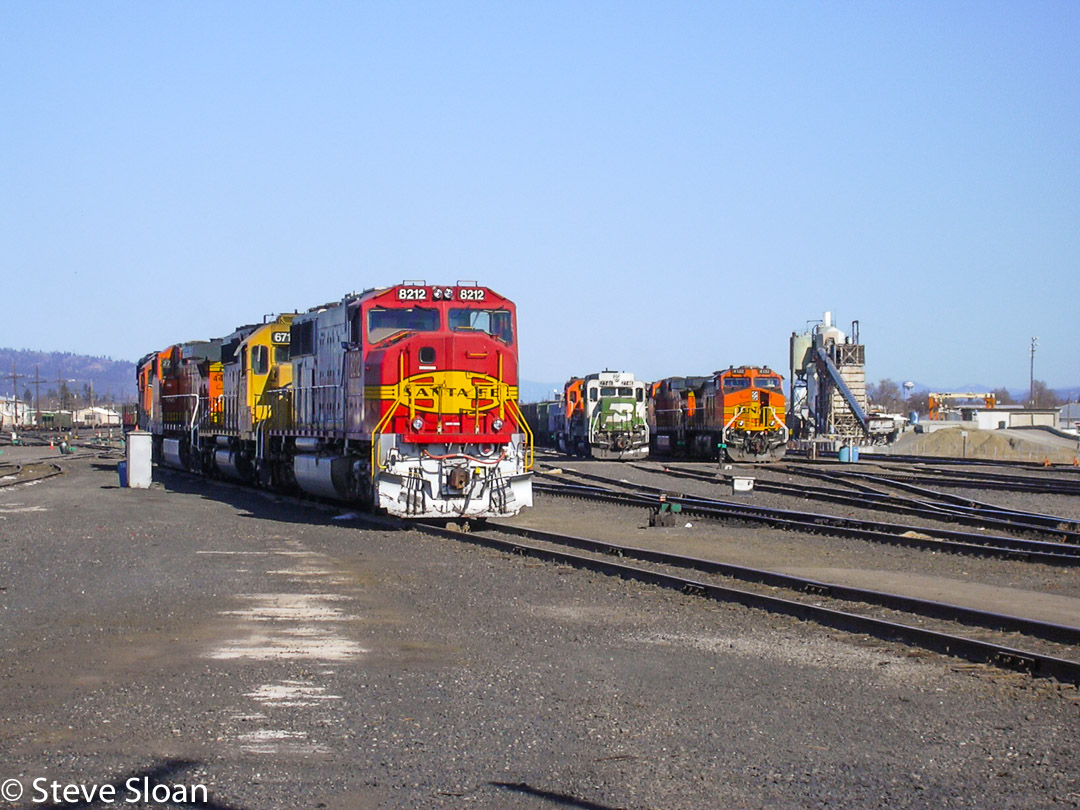 BNSF Rwy. (BNSF) SD75M 8212 in Spokane, WA on an unrecorded date in March 2004, back when railfanning the BNSF was very colorful.
Click on photo to enlarge
Date not recorded
Specific date not recorded in or about 2004.
< Previous | 2004 | Next >
BNSF 8212 EMD SD75M
UP 4590, BNSF 8202, 9549, 8259
BNSF 7010 EMD SD40-2
BNSF 2746 EMD GP39E
BNSF 4132, GE Dash 9-44CW
---
Notes from Day
---
Related Links
Related Assets
Special Thanks
All the great folks who helped me out with information for these Web pages!