2008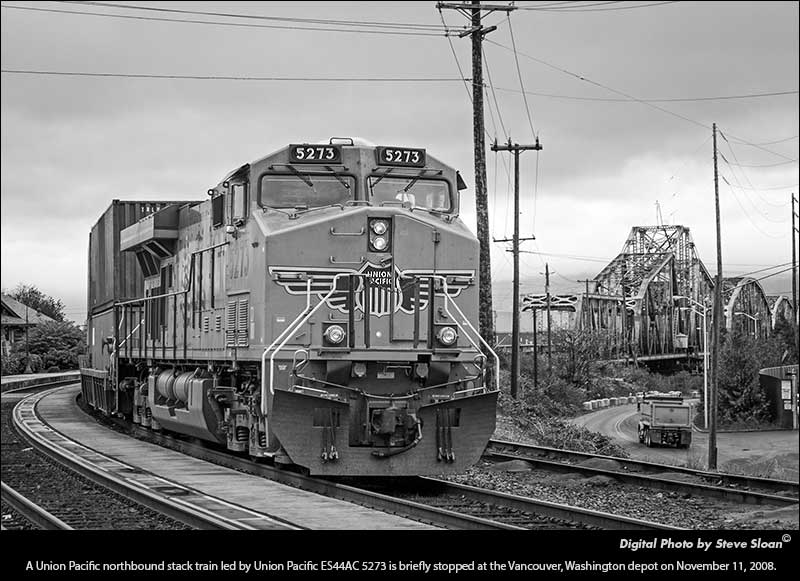 Click on photo to enlarge
Tuesday - November 11, 2008
< Previous | 2008 | Next >
BAK/TF - Photos on this day include Amtrak detour trains in Bealville.
Portland Area
Vancouver, WA
At the Depot
UP 5273 GE ES44AC
Vancouver stack train

A Union Pacific northbound stack train led by Union Pacific ES44AC 5273 is briefly stopped at the Vancouver, Washington depot on November 11, 2008.

Photo of 5273
Nikon D2Hs Digital Image 2008111103.15
Special Thanks
All the great folks who helped me out with information for these Web pages!