2010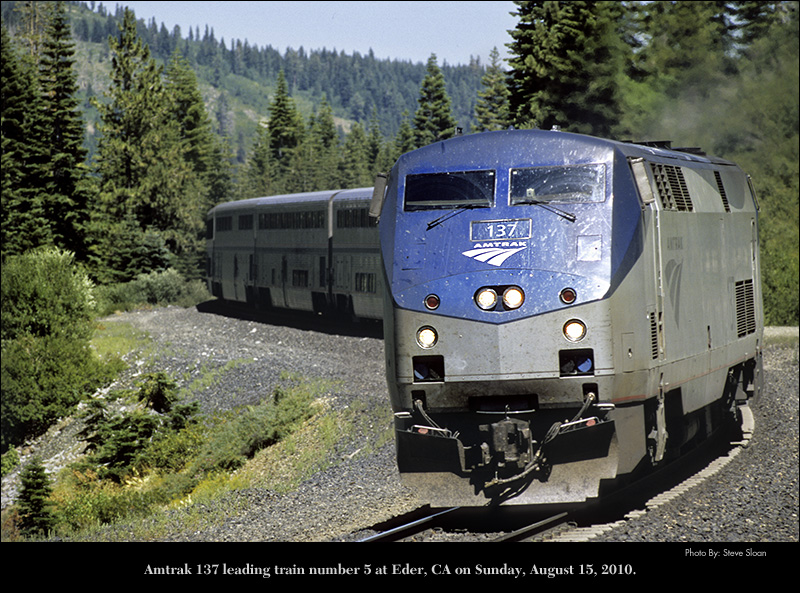 Click on photo to enlarge
Sunday, August 15, 2010
< Previous | 2010 | Next >
A nice summer day on Donner.
Donner Pass
Eder, CA
East of big hole
AM 137 GE P42DC

Amtrak 137 leading train number 5 at Eder, CA (Donner Pass) on Sunday, August 15, 2010.
---
Special Thanks
All the great folks who helped me out with information for these Web pages!

This work is licensed under a Creative Commons Attribution-NonCommercial-NoDerivatives 4.0 International License.