2010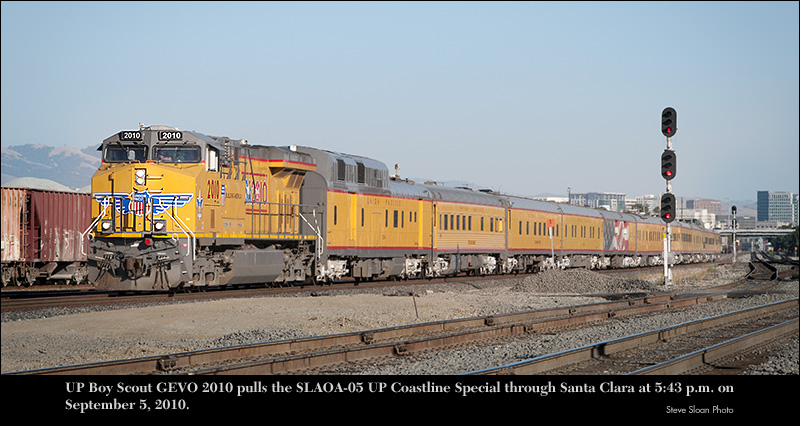 Click on photo to enlarge
Sunday, September 5, 2010
< Previous | 2010 | Next >
An afternoon passenger special caught on a mellow late Summer day in Santa Clara.
Donner Pass
Eder, CA
East of big hole
UP 2010, GE ES44AC UP Designation C45ACCTE
UP 2010

Union Pacific Boy Scout GEVO 2010 pulls the SLAOA-05 UP Coastline Special through Santa Clara at 5:43 p.m. on Sunday September 5, 2010.
UP 2310, EMD SD60M, UP series 2240-2520
2310 in Santa Clara

Triclops Union Pacific 2310 an SD60M after cutting off the MRVSJ in Santa Clara Yard at 6:10 p.m. on September 5, 2010.
---
Special Thanks
All the great folks who helped me out with information for these Web pages!

This work is licensed under a Creative Commons Attribution-NonCommercial-NoDerivatives 4.0 International License.