2013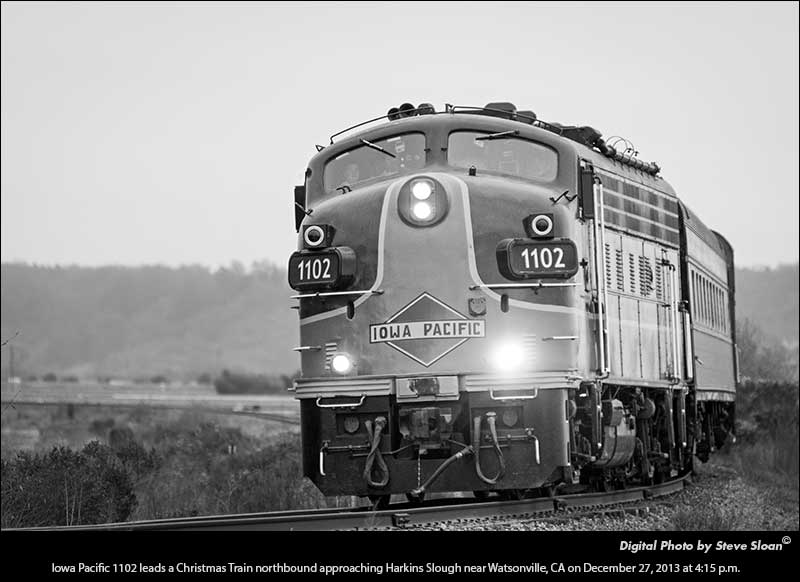 Click on photo to enlarge
Friday, December 27, 2013
< Previous | 2013 | Next >
After dropping off a wine fridge for recycling I happened to be at Race St. when the Permanente Local went by. I happened to have my cameras with me as I was on my way to Watsonville to chase Christmas Trains.
These photos were taken in San Jose and Watsonville, CA.
San Jose, CA
Permanente Branch
Permanente Local
UP 3978 EMD SD70M
The Permanente Local

Union Pacific 3978 and 3988 lead the Permanente Local as it crosses Race St. in San Jose, CA at 12:41 pm on Dec. 27, 2013.

Photo of train
Nikon D600 Digital Image: 2013122702ph.2
Watsonville, CA
Santa Cruz Branch
Chritmas Train
SC 1101 & 1102 EMD/MK F9PHA
December 27, 2013, 2 p.m. train

December 27, 2013, 4 p.m. train
Special Thanks
All the great folks who helped me out with information for these Web pages!