2014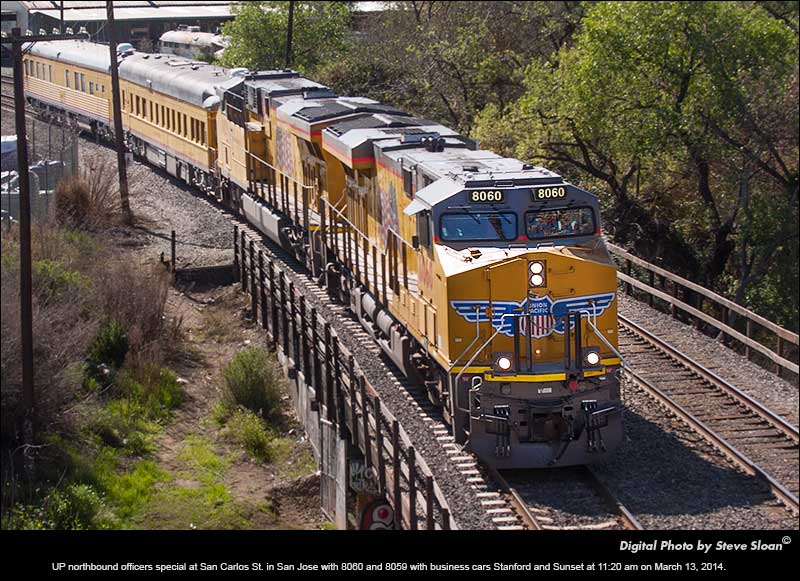 Click on photo to enlarge
Thursday, March 13, 2014
< Previous | 2014 | Next >
Photos taken in San Jose on this day in 2014.
San Jose Area
San Jose, CA
San Carlos St.
UP 8060 GE C45AH
Business train in San Jose

Union Pacific northbound officers special at San Carlos St. in San Jose, CA with GEVOs 8060 and 8059 and business cars Stanford and Sunset at 11:20 am on March 13, 2014.
Special Thanks
All the great folks who helped me out with information for these Web pages!

This work is licensed under a Creative Commons Attribution-NonCommercial-NoDerivatives 4.0 International License.