1974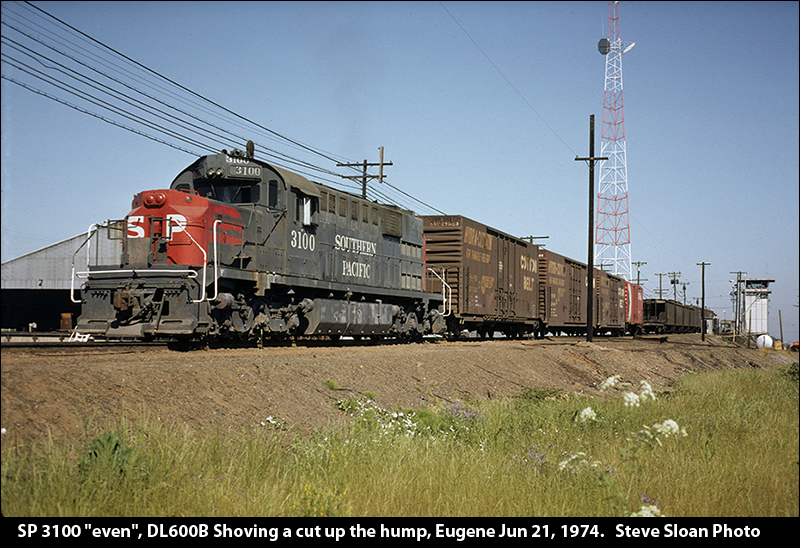 Click on photo to enlarge
Friday, June 21, 1974
< Previous | 1974 | Next >
Various photos, taken or thought to be taken on June 21, 1974. Precise date may not be exactly known.
Eugene, OR
SP Yard, shops
Morning
SP 2479 EMD SW1500, SP Class ES415-1
SP 3100 ALCo RSD15 DL600B, SP Class AS624-1
SP 3101 ALCo RSD15 DL600B, SP Class AS624-1
SP 3116 Alco C628, SP Class AS628-1
SP 3355 EMD GP9R, SP Class EF418E-2
SP 3830 EMD SD9, SP Class EF618-1
SP 5103 GE 70 Ton, SP Class GS407-1
Special Thanks
All the great folks who helped me out with information for these Web pages!
It is appreciated if you do not repost or forward any photos I am posting to any other list, or online forum, or social network (like Facebook, Google+ or Flickr) without permission of the contributor or the photographer.
All photos are copyright the photographer unless otherwise stated. I will always try as hard as I can to get the permission of the photographer when (and if) I post work by others. When I do I will try to honor their photographic style. Please do not produce or distribute altered versions of this work.
This work is licensed under a
Creative Commons Attribution-NonCommercial-NoDerivatives 4.0 International License
.