1983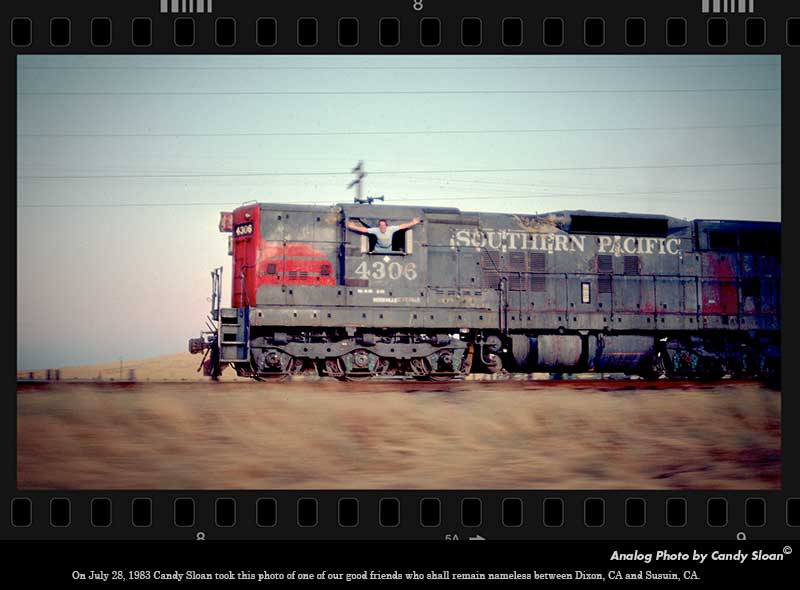 Click on image to enlarge
Railfan notes from 1983
< Previous Year | List of Years | Next Year >
I was a student at SJSU and we lived in campus housing. I was married to Candy and had two small children. I worked at San Jose State University.
Trip to Southern California
Spring 1983
Barstow area:

Yermo, including DDA40Xs on the deadline
Trip to Sacramento
July 28, 1983
Photos from a weekday day trip to Sacramento.
Special Thanks
All the great folks who helped me out with information for these Web pages!