1984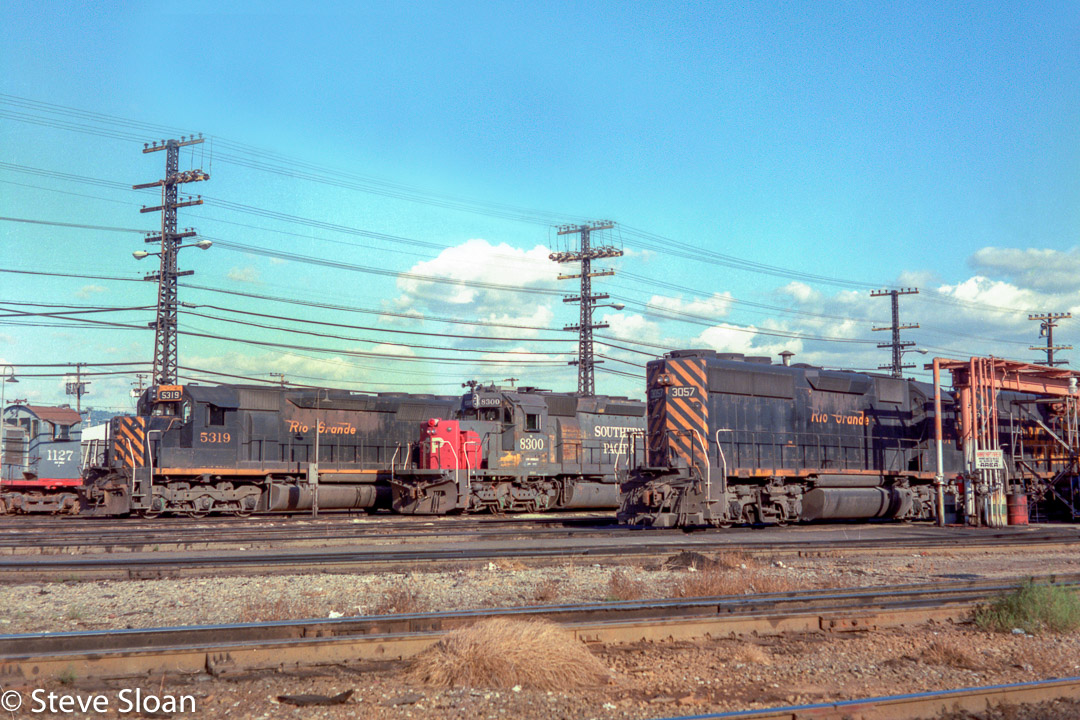 The West Oakland Diesel Shop in Oakland, CA. On Wednesday October 17, 1984 there's an interesting mix of SP & D&RGW locomotives in the facility.
Click on photo to enlarge
Railfan notes from 1984
< Previous Year | List of Years | Next Year >
About 1984
1984 is the year that I recieved my BA in Photojournalism at SJSU. Candy and I were married and we lived in student housing at SJSU. We lived in San Jose, CA. I worked at SJSU as a photographer.
Trip to Canada
In the summer of 1984 I took a trip with my sons to Canada, chasing the 4449 daylight train up.
Related Video
Related Video
Vancouver, BC, VIA train with ABB F units
Day Outings
Single day or less outings in 1984.
Oakland - Photos from a day trip to Oakland, CA.
Special Thanks
All the great folks who helped me out with information for these Web pages!