1984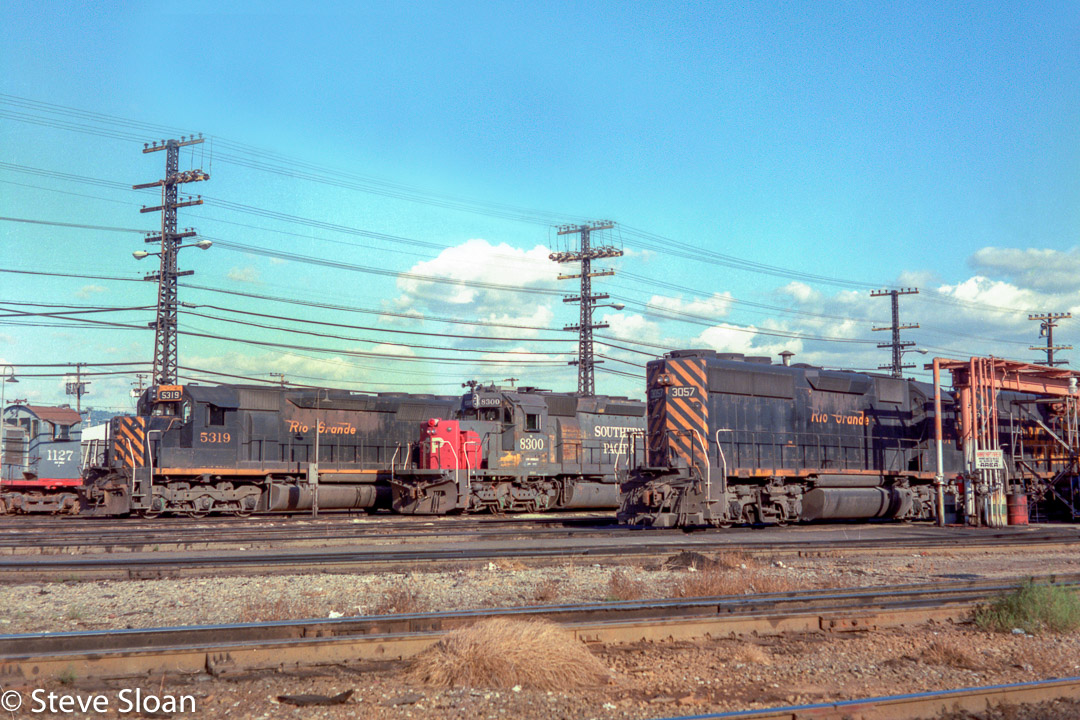 The West Oakland Diesel Shop in Oakland, CA. On Wednesday October 17, 1984 there's an interesting mix of SP & D&RGW locomotives in the facility.
Click on photo to enlarge
Railfan notes from 1984
< Previous Year | List of Years | Next Year >
About 1984
1984 is the year that I recieved my BA in Photojournalism at SJSU. Candy and I were married and we lived in student housing at SJSU. We lived in San Jose, CA. I worked at SJSU as a photographer.
Trip to Canada
In the summer of 1984 I took a trip with my sons to Canada, chasing the 4449 daylight train up.
On June 23 my two eldest sons and I chased the daylight train to Portland. Through the mountains we stopped at several locations to photograph the train. At the time I had a 1979 Dodge Omni. At Sims my eldest son opened a rear door and a pickup truck backed into the door as it was leaving to chase the train. We followed as best we could to Klamath Falls where my friend Mike Devlin lived. With the help of some 2x4s we straightened out the door as best we could. We continued the chase to Portland and then went on to British Columbia.
Related Video
Vancouver, BC, VIA train with ABB F units
Day Outings
Single day or less outings in 1984.
Oakland - Photos from a day trip to Oakland, CA.
Special Thanks
All the great folks who helped me out with information for these Web pages!