1985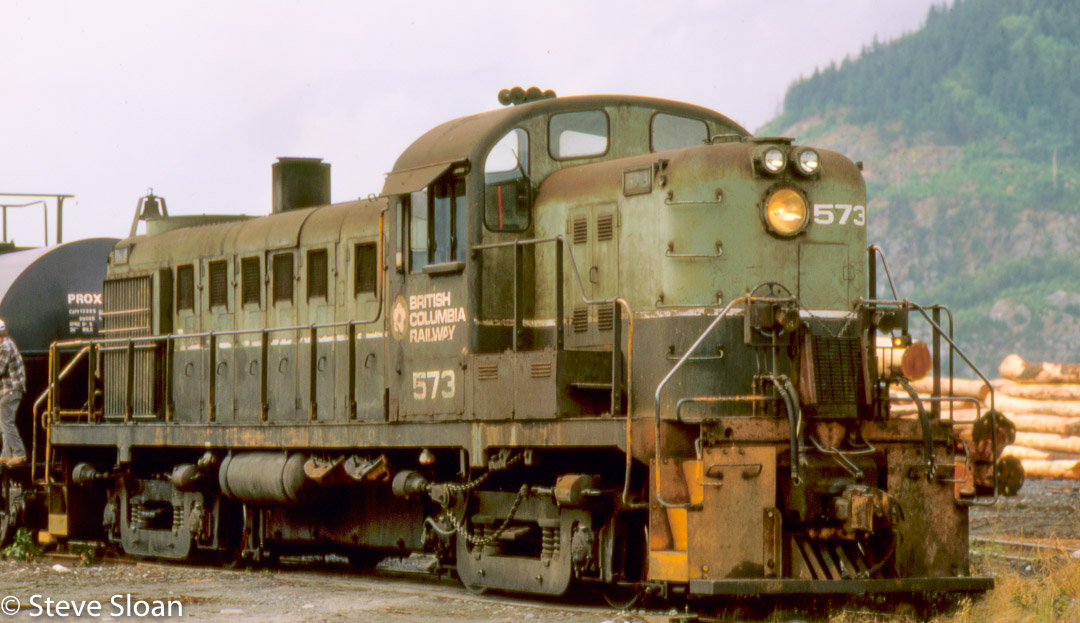 British Columbia Railway (BCOL) ALCo RS3 573 is switching a lumber mill in Squamish, BC, on August 7, 1985.
Click on image above to enlarge
Railfan notes from 1985
< Previous Year | List of Years | Next Year >
This year both Candy and I were living in San Jose and we moved back to Concord. Candy worked at NAS Moffat Field and then got a job at a consulting firm in Pleasant Hill. I was running my own photography business.
Please click on links below to see photos is the given time ranges:
Trip to Canada
During the summer the older boys, who were then young, and I did a road trip into British Columbia chasing ALCOs on the BCR.
August

Wednesday, August 7, 1985

We were chasing the BCR on the Sunshine Coast near Squamish, BC.
---
Special Thanks
All the great folks who helped me out with information for these Web pages!

This work is licensed under a Creative Commons Attribution-NonCommercial-NoDerivatives 4.0 International License.