2009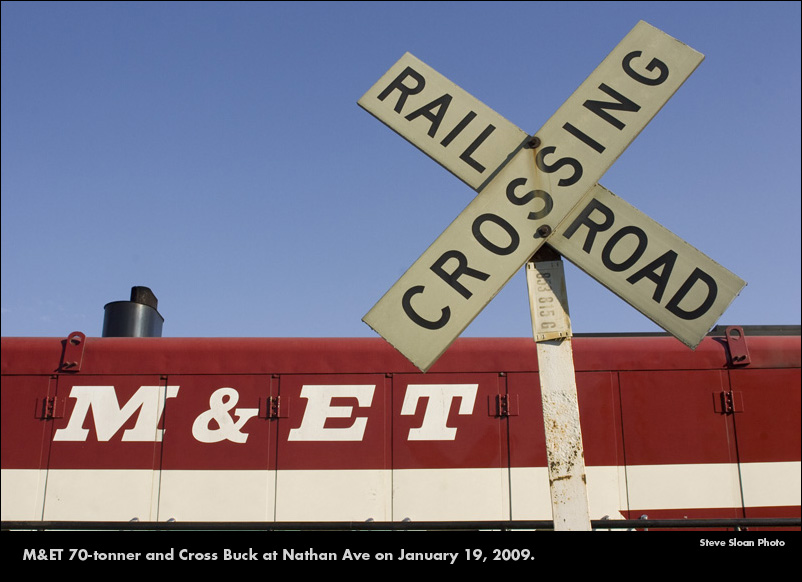 Click on image to enlarge
Railfan notes from 2009
< Previous Year | List of Years | Next Year >
I did not do any serious railfan trips until late May this year.
Day or less outings
These are outings in 2009 of a day or less
A day chasing 70-tonners in Modesto.
On March 27, 2009 the Union Pacific ran a special passenger train they called the SLBOA1-27 up the old Southern Pacific coast line. SD70ACe UP 1995 led the train through Alviso, CA.
---
Feather River Canyon Trip
The weekend of October 24, 25, 2009 I went to the Feather River Canyon with Ken and Zach Compton. At Portola I ran into my high school buddy Paul Burmeister and his wife Judy whom I had not seen for many, many years. It was a great weekend!
An awesome day in the canyon. The Fall Colors were spectacular and the train action was great.
---
These are outings in 2009 of a day or less
On Monday, December 28, 2009 the Union Pacific (UP) ran what is likely the last UP Santa Cruz Local. I knew the Santa Cruz Local normally ran on Mondays. I was off work so I went and chased the train.
---
Related Links
---
NOTE: If anything is my "life's work" it's my train photos. — If you scan an analog photo of mine, or if you share a digital photo I took that does not have my photo credit, add something like "Photo by Steve Sloan" directly onto the image. It's not enough to say "Photo by Steve Sloan" in the text caption. People download photos off the Internet/Social Media platform and whatever is in the text does not stick to the photo. Then, they get reshared and that data is lost. I deserve credit for my work.
You may not use my photos for profit and/or as part of, or to sell, a product or service without my consent.
---
Special Thanks
All the great folks who helped me out with information for these Web pages!

This work is licensed under a Creative Commons Attribution-NonCommercial-NoDerivatives 4.0 International License.