2019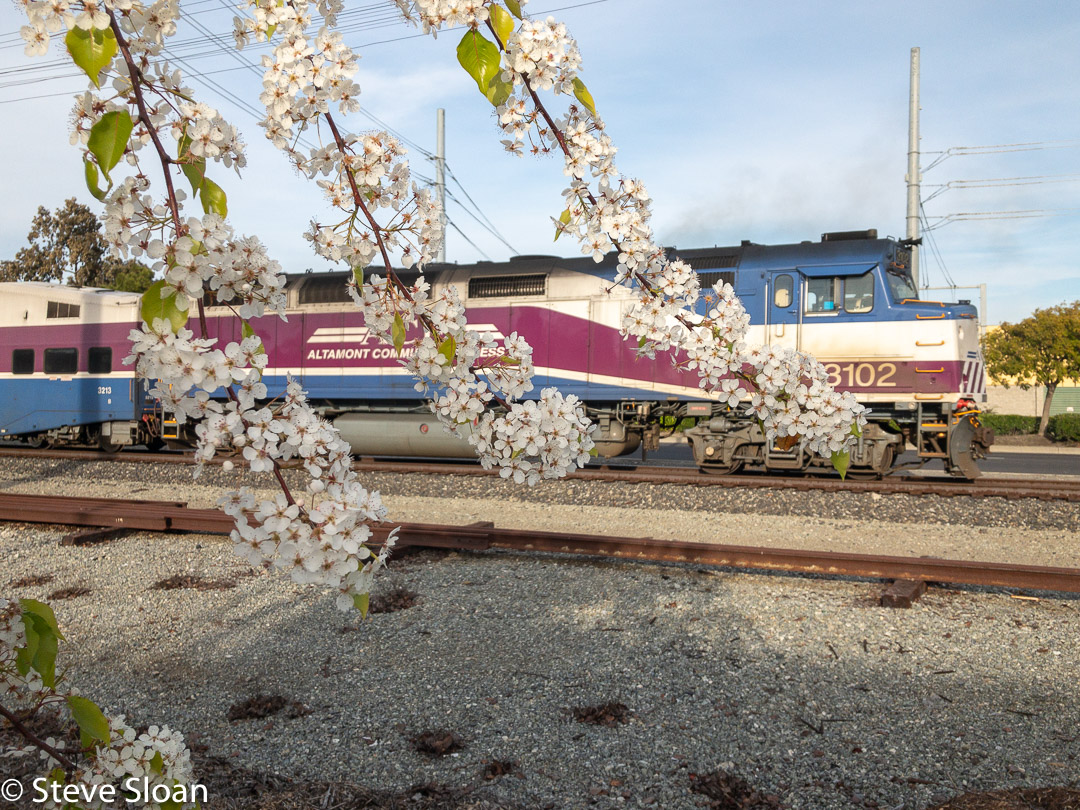 Ace 3102 leads northbound train ACE 04 passes the Agnew Depot on Tuesday January 29, 2019.
Click on image above to enlarge
Railfan notes from 2019
Jan 1 - June 25 | June 26 - Aug 4 | Aug 27 - Dec 31
< Previous Year | List of Years | Next Year >
This year both Susie and I are retired and living in San Jose.
Day Outings
Trips of a day or less.
---
Pre-Winterail Trip to Napa
This was a trip from San Jose to Napa and return. I spent the night Saturday in Napa. I was there for the Winterail 2019 pre-show.
---
Winterail Trip to Oregon 2019
From March 13 through March March 18, 2019 I did a road trip from San Jose to Oregon and return to be part of the team that put on Winterail 2019.
There's this related set of trip photos on Flickr.
---
Trip or Day Outings
Trips and outings of a day or less in 2019.
---
BAK/TF Trip May 2019
On Memorial Day Weekend eldest son Steve, grandson Sol and I drove to Mojave. We were gone five days and four nights. Steve was Using his new 4WD truck to go into the back country as well as chase trains. For trip photos please also see this related Flickr set.
---
Jan 1 - June 25 | June 26 - Aug 4 | Aug 27 - Dec 31
Special Thanks
All the great folks who helped me out with information for these Web pages!

This work is licensed under a Creative Commons Attribution-NonCommercial-NoDerivatives 4.0 International License.