2019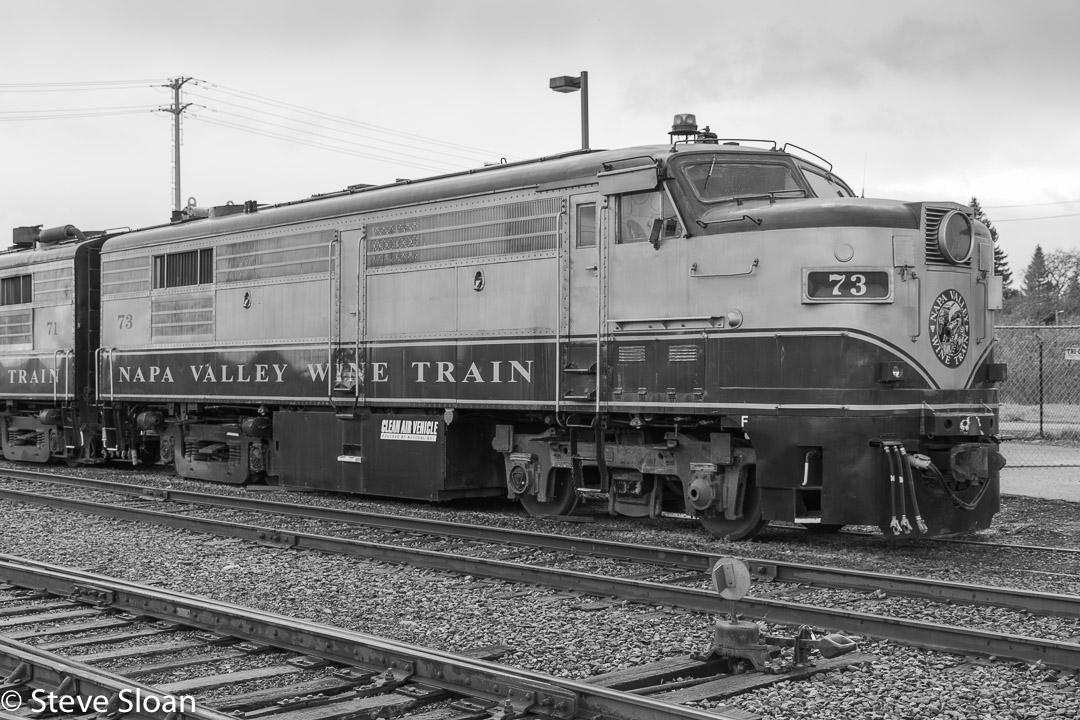 Napa Valley RR FPA4 73 sitting at the engine house with sister FPA4 NVRR 72 on a rainy Saturday, March 9, 2019.
Click on photo to enlarge
Saturday, March 9, 2019
I drove from my home in San Jose to Napa stopping at Napa Junction on my way to the Winterail Rehersal in Napa, CA on this day.
< Previous | 2019 | Next >
Napa Junction, CA
CFNR 500, NRE 3GS21B
CFNR 501, NRE 3GS21B
---
Napa, CA
NVRR 72 ALCo/MLW FPA4
NVRR 73 ALCo/MLW FPA4
Special Thanks
All the great folks who helped me out with information for these Web pages!