2020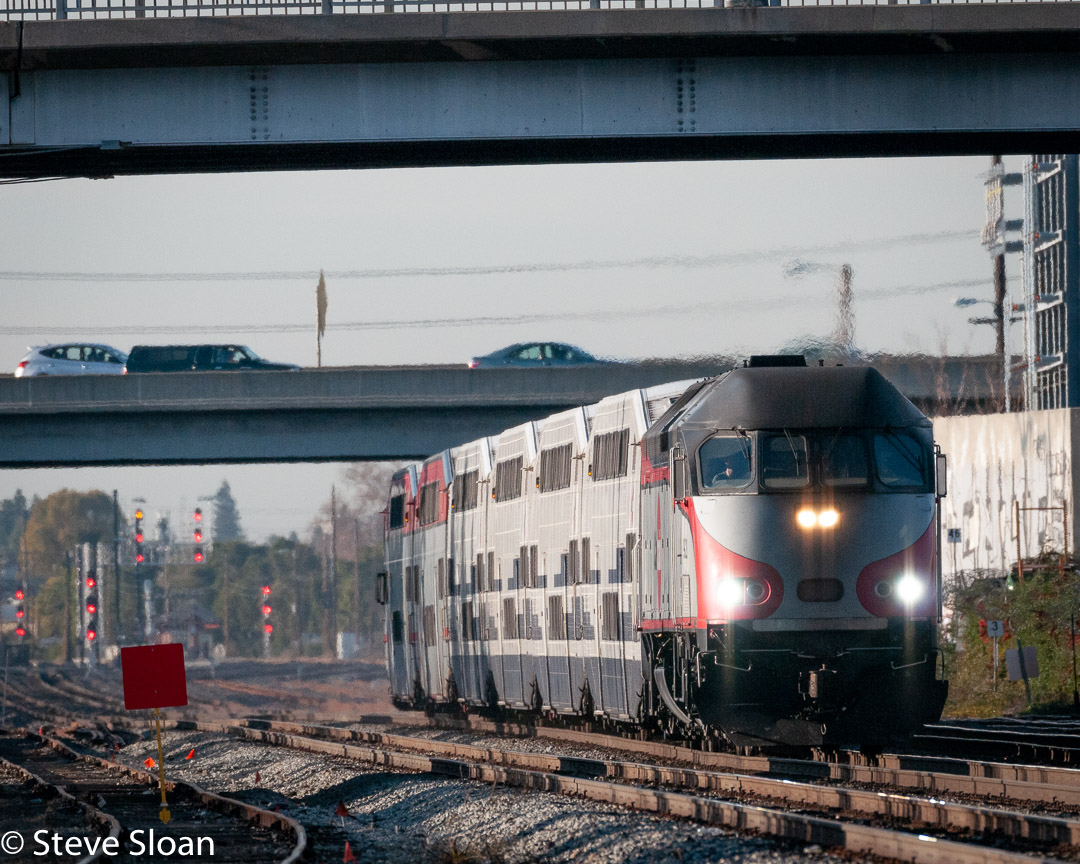 A baby bullet trainset led by JPBX 923 approaches College Park, in San José, CA, at 3:30 p.m. on Friday, Jauary 3, 2020.
Click on image above to enlarge
Railfan notes from 2020
< Previous Year | List of Years | Next Year >
This year both Susie and I are retired and living in San Jose.
Please click on links below to see photos is the given time ranges:
Jan 1- December 31
---
Special Thanks
All the great folks who helped me out with information for these Web pages!

This work is licensed under a Creative Commons Attribution-NonCommercial-NoDerivatives 4.0 International License.