Industrial Railroads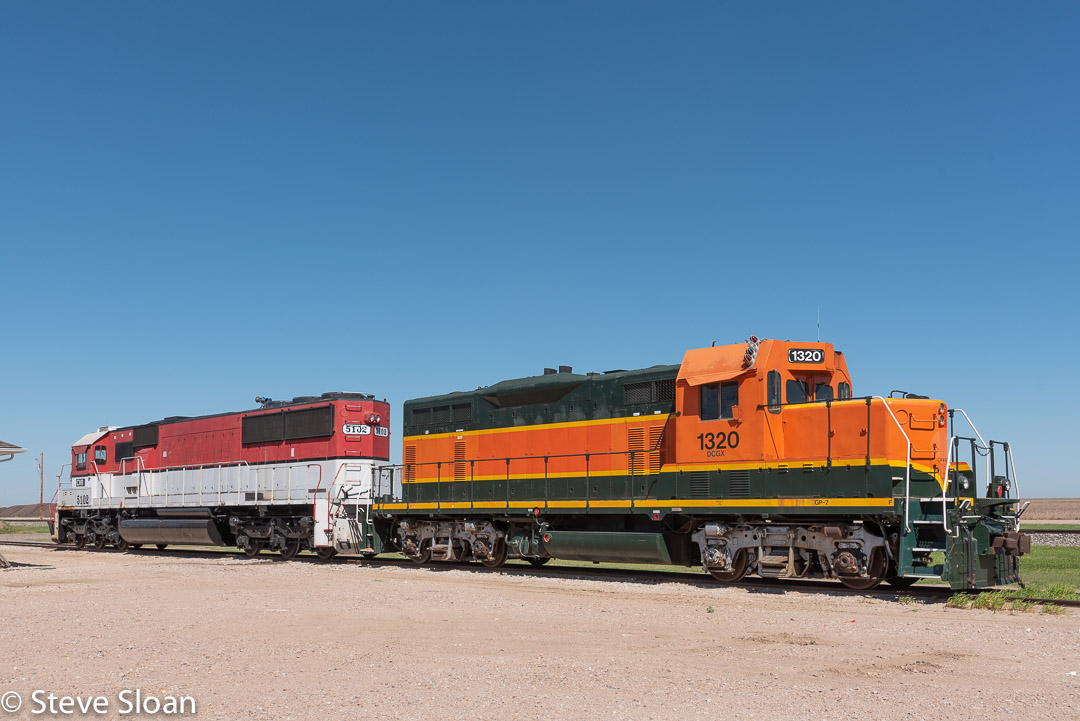 In the morning of Friday, June 28, 2019, DCGX GP7u 1320 is with Cimarron Valley Railroad SD50 5102 waiting for work in at the Grain Co-op in Ensign, KS.
I hope you enjoy these photos as much as I do.
Industrial Railroads
An industrial railway is a type of railway (usually private) that is not available for public transportation and is used exclusively to serve a particular industrial, logistics or a military site.
Industrial railroads by name or symbol or location
---
Related Links
Click on the following links to see other posts related to this story:
Photos related to the BS Co.
Photos related to the Brooks-Scanlon Corporation, a lumber company.
Photos associated with reporting mark DCGX in Ensign and around Dodge City, Kansas.
Photos related to the PPLC.
Photos related to RG&E.
Photos associated with reporting mark ULEX
Click on this link to see photos of USS.
The Waimanalo Sugar Company, on the Hawaiian island of Oahu, hauled cane from the fields to its refinery.
Special Thanks
All the great folks who helped me out with information for these Web pages!

This work is licensed under a Creative Commons Attribution-NonCommercial-NoDerivatives 4.0 International License.