Transit Companies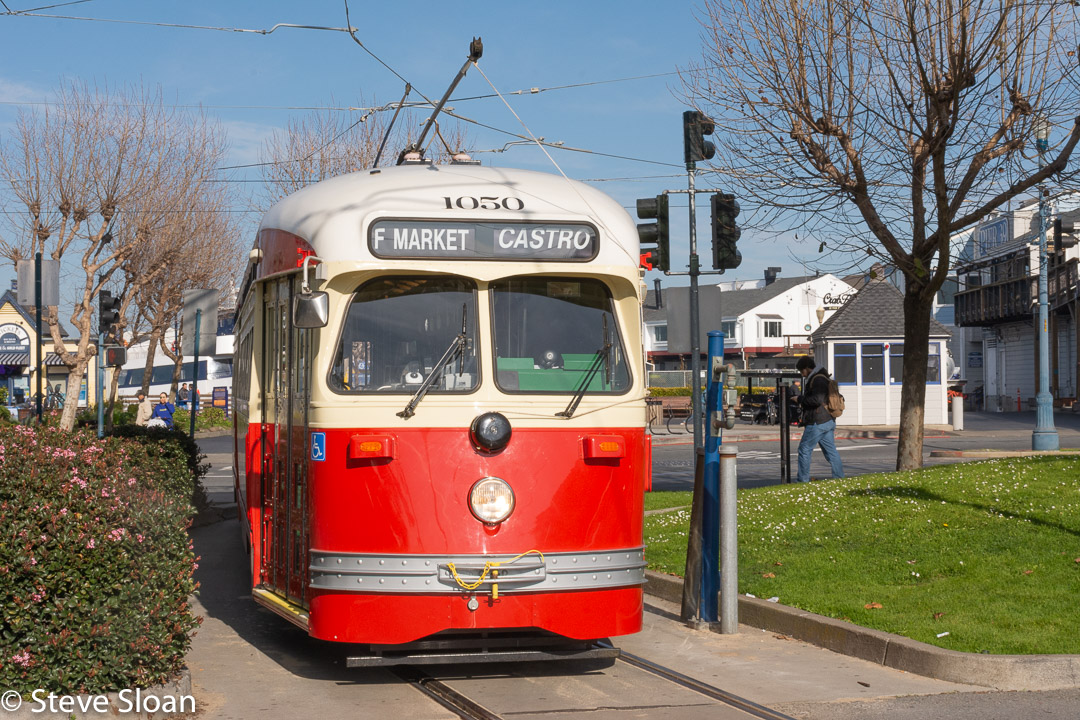 SF Muni 1050 is on the loop near Pier 39 in San Francisco, CA on Tuesday, January 7, 2020.
I hope you enjoy these photos as much as I do.
Transit Companies and Railroads
Typically public owned transport systems that run along fixed routes & their predecessor lines.
Transit Companies and Railroads by name or symbol or location
Photos related to the Rochester Transit Corp.
Photos related to the SF Muni and its predecessors.
Photos of VTA and its predecessors
SEPTA and its predecessors
---
Related Links
Click on the following links to see other posts related to this story:
Special Thanks
All the great folks who helped me out with information for these Web pages!

This work is licensed under a Creative Commons Attribution-NonCommercial-NoDerivatives 4.0 International License.