Transit Companies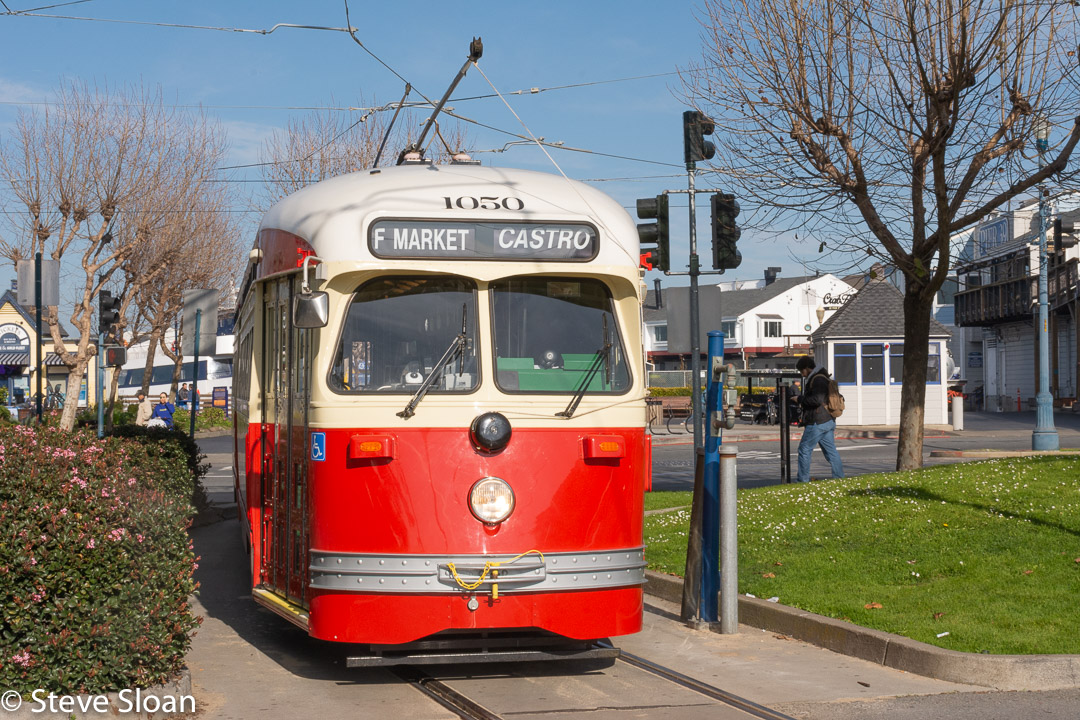 SF Muni 1050 is on the loop near Pier 39 in San Francisco, CA on Tuesday, January 7, 2020.
I hope you enjoy these photos as much as I do.
Transit Companies and Railroads
Typically public owned transport systems that run along fixed routes & their predecessor lines.
Transit Companies and Railroads by name or symbol or location
Photos related to California DOT (CDTX) Operations
Photos related to Caltrain, Joint Powers Board (JPBX)
The Connecticut Department of Transportation (CDOT) oversees the Shore Line East and Hartford Line commuter rail systems under the CTrail brand, and owns the Connecticut section of the New Haven Mainline used by Metro-North Railroad and Amtrak. ConnDOT also oversees the Connecticut Transit bus system.
Grand River Transit (GRT) is the public transport operator for the Region of Waterloo, Ontario, Canada.
Photos related to the MBTA and its predecessors.
Operations associated with MTA including:
Photos related to the Rochester Transit Corp.
Photos related to the SF Muni and its predecessors.
Photos of VTA and its predecessors
SEPTA and its predecessors
The Toronto Transit Commission (TTC) is the public transport agency that operates bus, subway, streetcar, and paratransit services in Toronto and York Region. It is the oldest and largest of the urban transit service providers in the Greater Toronto Area, with numerous connections to systems serving its surrounding municipalities.
The Rail, Freight, and Ports Division oversees the management of the Amtrak Cascades intercity passenger rail service along the Pacific Northwest Rail Corridor, one of 11 federally designated rail corridors in the United States.
---
Related Links
Click on the following links to see other posts related to this story:
Special Thanks
All the great folks who helped me out with information for these Web pages!

This work is licensed under a Creative Commons Attribution-NonCommercial-NoDerivatives 4.0 International License.