2019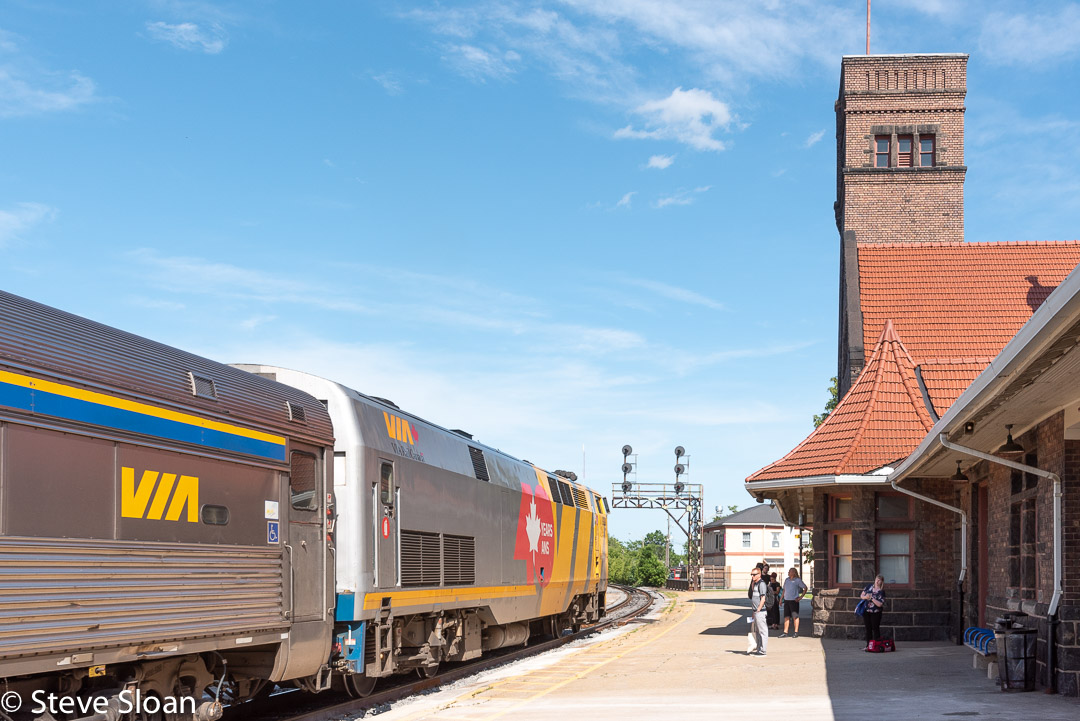 Via Rail Canada (VIA) P42DC 920 leads a VIA train in Brantford, Ontario, Canada on Sunday, July 21, 2019.
Click on photo to enlarge
Sunday, July 21, 2019
< Previous | 2019 | Next >
This was kind of a laid back day. I did some expoloring leaving Waterloo, ON in the morning and driving Brantford, where I watched trains and visited with a local railfan and then back to Niagra Falls where I had dinner with a friend.
Ontario, Canada
CN 6167, MLW 4-8-4 class U-2-e
---
TTC 4427, StLCC/CC&F PCC
---
CN 9675, GMD GP40-2LW class GF-430g
Brantford Station
VIA 920, GE P42DC
---
Notes from Day
---
Related Links
Related Assets
Digital Stills folders:

2019072201ph (Nikon D750 24~120mm f4 lens)
2020082303ph (Apple iPhone8+)

Digital Video folders:
Special Thanks
All the great folks who helped me out with information for these Web pages!